Published: January 08, 2018
Florida's Got Soul
Chubby Checker may have been the one to take The Twist to the top of the charts in September 1960, but did you know the song, written by Hank Ballard and the Midnighters, has its origins in Tampa?

"Little Milton, Bobby Bland and I can't tell you how many other artists have all told me that the kids on Central Avenue (in Tampa) started the Twist. That's where Hank Ballard saw it," says Bob Scheir, who hosted Blues with a Groove for many years on Tampa public radio (WMNF).

Ballard's original version was released through King Records in 1959, and many people who were peers of Ballard, who died in 2003 from lung cancer, confirm the song's origins.

The little-known origin of The Twist is just one story John Capouya chronicles in his recently released book, Florida Soul: From Ray Charles to KC and the Sunshine Band. The book's own origins began with an article Capouya wrote for The Tampa Bay Times on the 50th anniversary of Chubby Checker's Twist and the role Hank Ballard played.

Capouya will be giving a reading of the book on Tuesday, Jan. 9, as part of the University of Tampa MFA in Creative Writing speaker series, "Lectores." The reading will be by Capouya with one of the artists featured in the book, Miami-based singer, songwriter and keyboardist Timmy Thomas, in the Trustee Board Room, located on the ninth floor of the Vaughn Center, at 7:30 p.m.

Capouya, associate professor of journalism, was initially exposed to soul music thanks to a New Jersey neighbor who took him to see B.B. King perform. Capouya's interest continued through high school and college. He would listen to soul music on mainstream outlets and a specific station out of Newark, WBGO-FM, which has featured the Rhythm Revue, hosted by Felix Hernandez, for 30 years.

"I would listen to him religiously when I was a grad student at Columbia," says Capouya, who was a working journalist for many years, including time at Newsweek and The New York Times. "I would listen to Rhythm Revue in my car. He played some more obscure things."

Through a series of profiles spread out over 20 chapters, Capouya shares the career struggles, the steps forward and the memorable music created from Pensacola to Miami.

For instance, although Ray Charles is known for having Georgia on his mind, he grew up in tiny Greenville, FL. His mother, Aretha, brought Charles to Florida when he was about 6 months old, and he spent nearly two decades in the state.

As Charles was trying to find a place for himself as a musician, the more established performers would often look for local musicians to step in and fill a spot in a group — either on a temporary or more permanent basis, depending on the need and availability of the newest member.

One of Charles' breaks came with the Tampa-based group Charlie Brantley and His Original Honeydippers. Charles teamed up with the group that included Tampa native Frank Shellman, a trumpeter. That gig led to Charles later joining the Manzy Harris Orchestra.

Those early years served Charles well as he perfected his craft as part of those groups.

"Ray sort of encapsulated and some people give him credit for basically changing rhythm and blues — which was mostly performed by black entertainers for black audiences — into soul music," Capouya says. "Soul music eventually crossed over (to white listeners) with him and others."

The book also chronicles Tampa saxophonist Ernie Calhoun, who played with Charles in the Manzy Harris Orchestra from 1947–1948.

Calhoun, who moved to Tampa when he was 9 years old, found a way into the Tampa music community through his day job at a grocery store. The store happened to be across the street from the Apollo Ballroom, a venue inside the now demolished Rogers Hotel on Central Avenue that attracted many up-and-coming and established music acts.

"The Central Avenue nightlife district … disintegrated in the 1970s and is no more," Capouya writes. "That thriving center of African American life in Tampa was a casualty of 'urban renewal' and racial integration."

Three decades before though, the area was thriving.

In addition to taking lessons from a local band director, Calhoun figured out another way to learn from the musicians who would play in the Central Avenue district. Calhoun used his employee discount to get food for the musicians who had checked into a hotel.

"I'd bring my (instructional saxophone) book and gladly, they would help me learn," Calhoun tells Capouya. "I was just a beginner, and I was feeding some top-flight musicians. One of them was Bill Harvey, a heck of an alto player, who used to be the bandleader for B.B. King. He taught me more theory and composition."

Calhoun played with various bands for the next several years before he tackled a new challenge.

"Ernie did a great job as a sideman with several bands," Capouya says. "Outside of the musical realm, he ran a jobs program, and he is much beloved for that. He also helped to educate people and run music training."

He helped place students and low-income workers in either training or job openings, and co-founded the Tampa Bay Jazz Association in 1981 with St. Petersburg native Al Downing.

One of the female artists featured in Florida Soul is St. Petersburg native Frances "Frankie" Gearing. Her first trip to get a glimpse of the music world was met with a major roadblock — she was just 12 years old, and security knew it.

Gearing walked from her home to the Manhattan Casino, a local club, to see James Brown and the Famous Flames. But it was not to be. A city cop working the door told her, "Frankie, you know you can't be in here."

Undeterred, Gearing joined a group called the Co-eds that later won a local talent contest. That gave the group a chance to record singles and open for more seasoned performers.

Gearing later became part of a group called The Glories in the mid-1960s. Performances on the outskirts of New Orleans and in other towns brought with it the more dangerous aspects of being on the road.

"There was sexism, and there were predatory men," Capouya says. "For example, Helene Smith (from Miami) talks about people thinking because you are a woman on the road by yourself, somehow you have made yourself available to any proposition that some local wants to make. She liked to have her husband travel with her when he could, but he couldn't always do it because he had jobs."

In addition to having to watch out for a subset of males, Gearing also received a warning from a different source one night when The Glories were part of a show featuring The Temptations.

Aretha Franklin, the Queen of Soul herself, happened to be present. Capouya details a message from Franklin to Gearing that was half compliment and half criticism. Dennis Edwards, the lead singer for the Temptations, shared Franklin's message: "Tell her she's a singing little girl, but she needs to quit trying to sound like me."

Capouya features these and other tales, focusing on young singers who were trying to stake their own claims to stardom.

In a competitive landscape, there was a need to stand out. For instance, Lavell Kamma and the Counts, a Jacksonville outfit, were approached with a public relations proposition. A California band had recently played for 80 hours straight. Could they play for 100 hours? How did the group fare in that quest?

"We were young back then and stayed up all night anyway," Kamma relays. "So we agreed. Sure enough, we played 100 hours — 45 minutes on and 15 off every hour. I'm pretty sure we started on a Wednesday night. We didn't want to start in the day; we felt like if we could make it through that first night we stood a chance."

Capouya also details the career of Sam Moore and his growth as a musician after his days as part of Sam & Dave. As the chapters advance in chronological order, the last group discussed is Miami's KC and the Sunshine Band, which placed 20 hits on Billboard's R&B Chart between September 1973 and September 1979.

"The most satisfying thing (about this book) was them telling me about their craft," Capouya says. "Timmy Thomas showed me all the chord changes in 'Why Can't We Live Together?'"

The project, which took six years, involved a great deal of travel around the state, and Capouya is grateful for the support he got from UT in the form of grants and a year-long sabbatical.

"The ultimate goal,'' the author says, "was to add something to the scholarship and understanding of soul music in this country, to make fans and historians aware that Florida deserves to be considered one of the true soul capitals. And I'm satisfied; based on the feedback I've been getting I think I've done that.''

Florida Soul is available from Amazon and University Press of Florida.

This feature appeared in the Winter 2018 UT Journal.



---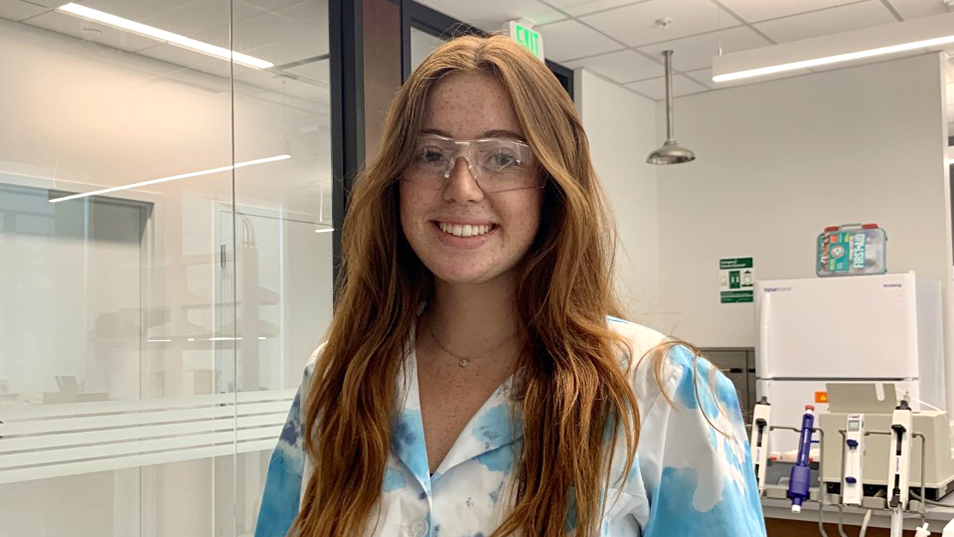 Emily Friden '22 tested a new technique for measuring ammonium in natural waters.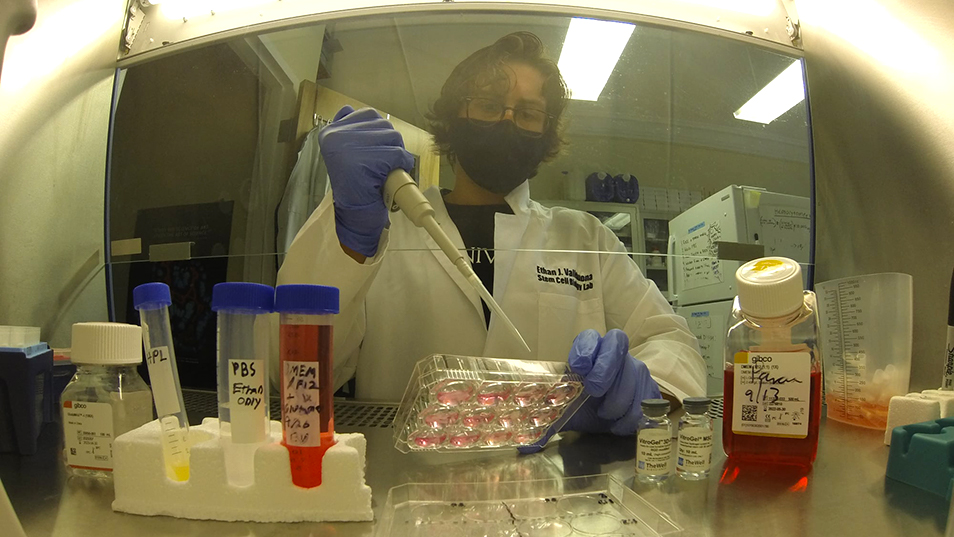 From the decline in men's collegiate gymnastics to studying breakthroughs in treating chronic inflammatory illnesses, UT student research was highlighted at this week's Posters at the Capitol event.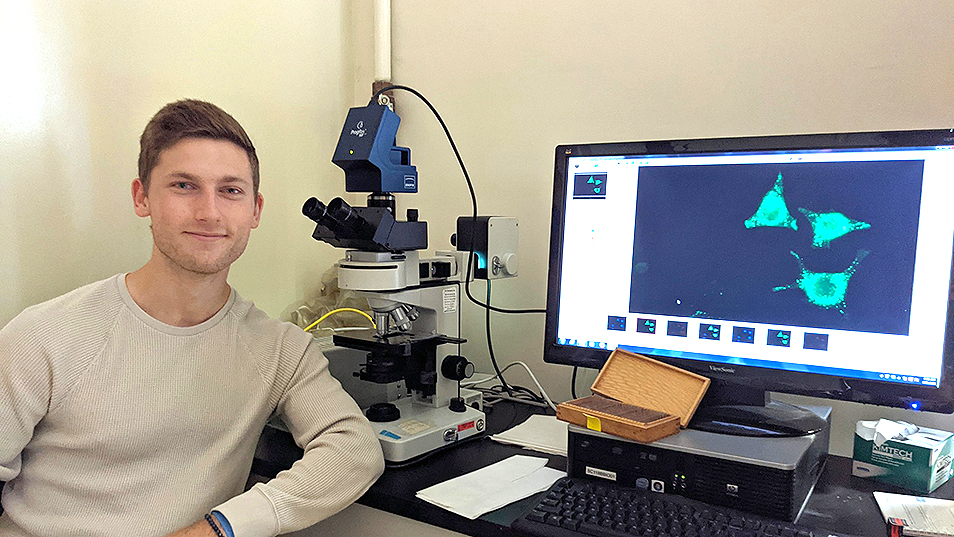 Paired with faculty members, the students dive into issues across all disciplines, from politics to biology to psychology.