Published: January 31, 2018
Bitcoin, Digitizing Health Care and Artificial Intelligence Just Few of TEDxUTampa Topics
More than likely, many people have watched at least one inspirational speech from a TED platform. Whether it's on time management or public speaking or making profound discoveries, the short talks serve to spark inspiration and discussion. That's what appeals to psychology major Nechelle Knott '18.

"This is something that benefits our community. It gives them a platform," said Knott, noting that TEDxTampaBay and TEDxUSF exist, but are not currently active.

So when the opportunity came to host a local, independently-organized TEDx event on campus, she immediately mobilized.

"I think it's cool that they (TED) created this entire nonprofit to give people the stage to share their ideas," said Knott, of Richmond, VA. "It encourages people to think about an idea in a way they hadn't before. That's really important."

She was looking on the TED website to find out how to become a speaker and came across the application to host a local TEDx event. She applied last spring and was approved for a license. She reached out to her friends to form the team, which included co-organizer Ekaterini Sheridan '18, a psychology major from Pallini, Greece.

The two had originally planned to host TEDxUTampa: Innovation and Development in the fall, but Hurricane Irma forced the team to reschedule to this Saturday, Feb. 3, from 9 a.m. to 3 p.m. in Falk Theatre. The event is sold-out to the public, but there are still seats available for students.

"TED talks have always been something I love and search out on my own. I saw this as an opportunity to bring something to our university that was missing, these voices of both students and of people in our community," said Sheridan, whose favorite TED talk is "Hackschooling Makes Me Happy." "There are so many interesting things out there that I think we're not learning enough about."

They held two auditions in the UT Center for Public Speaking, one for the Tampa Bay community and one for UT students. There are 12 speakers (half from UT and half from the community), including Charlie Shrem, the co-founder of the Bitcoin Foundation, whose talk is entitled "Empowerment through Economic Liberty." Juhi Kore '18, a political science major from Mumbai, India, will be presenting "Let's End Social Entrepreneurship."

"I will be talking about social entrepreneurship and its role as a solution to all our global problems," said Kore, whose favorite TED talk is "Why Some of us Don't Have One True Calling." "I will also talk about the need to make it a global norm instead of treating it as the buzzword it is today."

Maya Patel '20 will be discussing electronic medical records and cloud computing.

"My talk is about shifting the health care industry to the cloud," said Patel, a biochemistry major from Tampa, whose favorite TED talk is "Thoughts on Humanity, Fame and Love." "I believe it is extremely important for our current health care system to move away from bulky paper records and transition to a more enhanced system using cloud technology. Adapting this idea would mean improved efficiency and more personalized health care, for both patients and practitioners."

The event will be live streamed on YouTube, and organizers hope to host TEDxUTampa annually.

"Hearing someone speak about something they are passionate about is like nothing else," Sheridan said.
Have a story idea? jpilarczyk@ut.edu
Subscribe to News and UT Life stories
Read more UT Life stories
---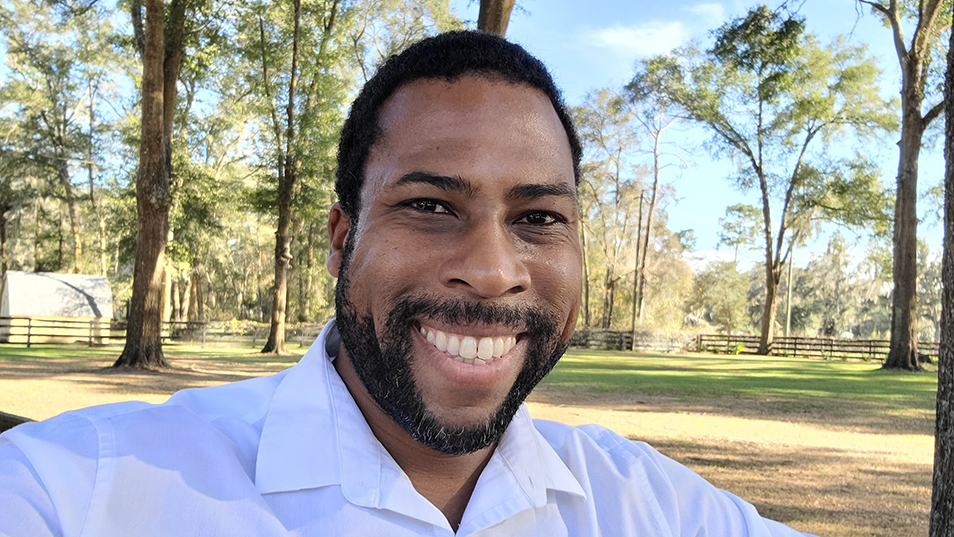 A UT team studies how people have an easier time recognizing faces of individuals from their own racial group.
UT Faculty Robot Research Aimed at Boosting Minority Women in STEM