June 2020 Spartan Spotlight
Quincy Jenkins '04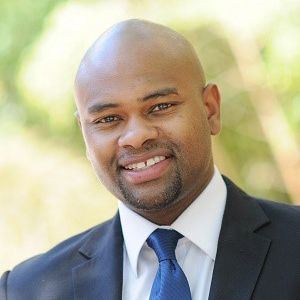 Quincy Jenkins '04 graduated from UT with a Bachelor of Arts in Spanish. He is currently working as the executive director of diversity, equity and inclusion at Chattanooga State University, where he oversees organization change in a time where we need diversity and inclusion more than ever. Jenkins shares his passion for creating a sense of belonging within his workplace, a college campus and community where he truly felt welcomed, which started post-graduation from UT. Entering the beautiful structure of Plant Hall from a small town in Georgia, Jenkins was unsure of how his college career and experiences would develop. Looking back, he made lasting impacts through his presidential leadership role for his fraternity, Alpha Phi Alpha, Student Government Diversity Senator and winning awards such as Greek Man of the Year. All these moments inspired and gave him the confidence to create this same feeling and space for all students entering college.
Jenkins shared that one individual at UT who stepped into his life and stood out to him was Stephanie Russell Krebs, vice president for student affairs and dean of students. Krebs impacted him by becoming a mentor. Even now, Jenkins says he has run into Krebs at higher education conferences and still keeps in touch.
Jenkins' advice to current UT students is that the world can be a daunting and challenging place for all of us, however UT truly provides a platform of guidance to prepare you for diversity and how to engage with individuals different from us. Additionally, UT is a school of educational privilege, so recognize that but know it is not a negative point. Use this educational privilege in a way that will do good for others, improving the lives of those around you whether that be in your workplace, in your classrooms or in your extracurricular activities.