The University of Tampa Alumni Awards are the highest honors presented by the UT Alumni Association on an annual basis. Selected through a highly competitive process, each recipient has made a lasting impact on society and on UT through outstanding professional, philanthropic or volunteer accomplishments.
2019 Alumni Award Honorees
The Alumni Association is proud to announce the 2019 Alumni Award honorees. These individuals are recognized for their outstanding achievements in their professional fields and for their dedicated service to the University.
The 2019 awards are presented at the May or December UT Commencement. This year's recipients are:
2019 Alumni Achievement Award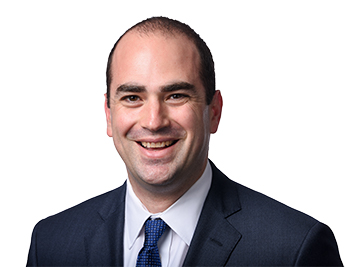 Adam Jones '04 – May Commencement
Adam Jones is the recipient of the 2019 Alumni Achievement Award, which recognizes UT alumni who have made great accomplishments in their careers or civic involvements.
Jones is an alumnus of The University of Tampa and recipient of a Bachelor of Science in marketing, finance and sport management from UT. He also holds a Master of Business Administration from the University of Florida and an accounting certificate from the University of California Los Angeles. He is a Certified Public Accountant in the State of Florida.
Jones begins his second season with the Miami Marlins of Major League Baseball in 2019, joining the organization in October 2017 as senior vice president of strategy and development before assuming the position of chief revenue officer in May 2019. In his role, Jones focuses on market strategy, business planning and analysis, strategic initiatives across lines of business, organizational development and long-term facilities planning. He led the Marlins' recent enhancements at Marlins Park in advance of the 2019 season, from the renovation of The Club: DEX Imaging and the addition of social viewing spaces to a re-imagined food and beverage experience.
Prior to joining the Marlins, Jones spent nearly 15 years at PricewaterhouseCoopers (PwC), most recently as a director and the firm's sports practice leader. In this role, he established himself as one of the industry's leading consultants, recognized for his wide breadth and depth of knowledge in sports business. He has advised on matters across the sports ecosystem from varying stakeholder points of view, including the investor, operator, rights holder and service provider. Jones served as the North American author/editor of the annual PwC Sports Outlook report as well as both an adjunct professor and frequent guest lecturer on sports industry topics at The University of Tampa and other institutions. Jones was regularly sought after while at PwC for his expert commentary on market size and outlook for the industry, and is considered a thought leader in sports business on topics such as league economics, team and facility valuation, facility capital projects, fan experience and engagement, ticket and premium strategy, new business ventures and community impacts. He's been a featured speaker on a range of sports industry topics and quoted extensively by media, including SportsBusiness Journal, CBS MoneyWatch, FOX Business, The Wall Street Journal, Financial Times, Forbes, Bloomberg, Hollywood Reporter, New York Times and San Francisco Chronicle, among others.
Jones and his wife, April Jones '04, live in Coral Gables, FL, with their two girls, Ally and Avery, and Labrador Retriever, Gunner.
2019 Esse Quam Videri Award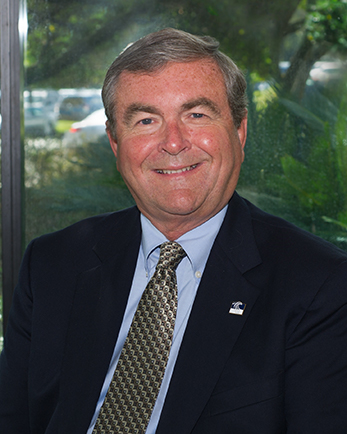 Stu Williams '70 – December Commencement
Stu Williams is the recipient of the Esse Quam Videri Award, which is the highest award that can be given to a graduate of The University of Tampa.
Williams came to The University of Tampa, sight unseen, from Livingston, NJ, when his parents dropped him off at McKay Hall. UT was a life changing experience as he was a first-generation college student. He made wonderful lifelong friends, learned so much from the professors and was a member of Tau Kappa Epsilon fraternity.
After graduating The University of Tampa with a degree in economics, Williams entered the banking industry and held executive management positions with several regional banks in Jacksonville and Tampa.
Williams earned his MBA from Jacksonville University and also earned a graduate degree in banking from the Stonier Graduate School of Banking at Rutgers University.
He retired from SunTrust Bank in 2013 and has continued to build mortgage sales organizations for four other financial institutions. He is presently the Tampa area sales manager for Fifth Third Bank Mortgage.
Williams has been very heavily involved in the communities where he has lived. In Jacksonville and Ponte Vedra Beach he chaired the Jacksonville Urban League, Jacksonville Economic Development Corporation, First Coast Black Business Investment Corporation and the Jacksonville University Council. He was also president and member of the Ponte Vedra Volunteer Fire Department.
As a result of his community involvement Williams was selected to carry the Olympic Torch for the 1996 Summer Olympics and the 2002 Winter Olympics when the torch came through Northeast Florida.
In Tampa he graduated from the FBI Citizens' Academy and Leadership Tampa Bay, which he chaired in 2017. He currently serves on the board and executive committee of The Florida Aquarium and on the Palm Harbor Special Fire District Pension Board.
His love for The University of Tampa continued immediately after graduation. He became a member of the Board of Counselors and the Tampa Quarterback Club. Upon his return to Tampa in 2008 he joined the Board of Fellows, the Financial Ambassadors Council and is the Fellows representative on the Board of Trustees Athletic Committee.
He and his wife, Diane, are proud supporters of our wonderful University and its baseball program.
---