Automatic Benefits
Membership in the UT Alumni Association is free and automatic for all graduates of The University of Tampa.
Members receive many benefits including:
Auto and Home Insurance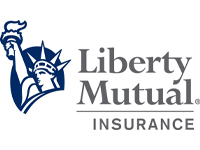 Liberty Mutual has partnered with The University of Tampa Alumni Association to offer you exclusive savings on quality auto insurance.*
Call (855) 948-6267 or visit Liberty Mutual to get a free quote.
*Discounts and savings are available where state laws and regulations allow, and may vary by state. To the extent permitted by law, applicants are individually underwritten; not all applicants may qualify.
UT License Plate
To date, there are more than 1,400 UT plates riding the Florida roads, and more than $300,000 has been raised for the University by license plate sales. Get yours today at any local tag office for only $25 more per year. Email alumni@ut.edu for more information.
Membership Card
---