Published: October 08, 2021
Student Choreography Shines in UT's Fall Dance Happening
The Fall Dance Happening event will take place Oct. 27-29 at The University of Tampa, featuring popular music and student dancers from all parts of the University community. The show will begin each night at 8 p.m. in Falk Theatre at 428 W. Kennedy Blvd. The event is free and open to the public; no tickets or reservations are required. Masks will be required at all times.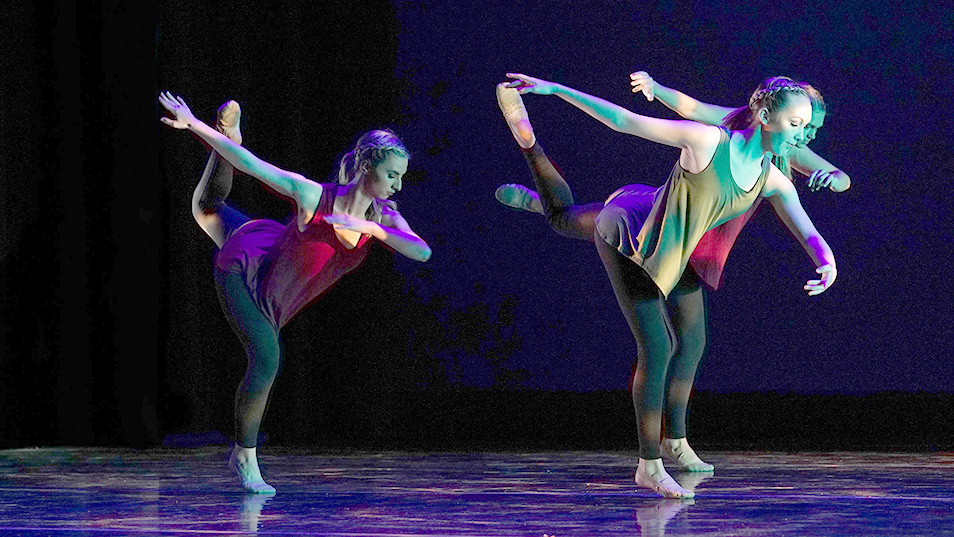 The show will begin each night at 8 p.m. in Falk Theatre at 428 W. Kennedy Blvd.
Dance Happening will feature choreography and performances by UT students. "What is really unique about the dance program is that we give our students the opportunity to choreograph and set their own pieces twice a year," said Susannah LeMarquand, director of the dance program and assistant professor of dance.
"Since the focus of the major is preparing the students to teach, we encourage those pieces to be a unique expression of themselves, but also realize that many of them will graduate and begin teaching in local dance studios," LeMarquand said. "This means that they should also hone the skill of choreographing in the style of jazz, hip-hop and tap; not just ballet and modern. This makes the program very diverse and entertaining."
All of the pieces cover a multitude of themes, and this year the students worked with faculty mentors to develop their choreography throughout the rehearsal process. This semester, more than 50 students will participate in all three performances. This year's pieces range from concepts about the sea, personal growth and shadows to the movement and music of the jazz genre.
For more information, contact LeMarquand at slemarquand@ut.edu or (813) 257-6322.
---