Published: May 20, 2021
Ron and Renée Vaughn Named Lightning Community Heroes
University of Tampa president Ron Vaughn, and his wife Renée Vaughn, were honored by the Tampa Bay Lightning as Lightning Community Heroes during the first period of tonight's playoff game against the Florida Panthers.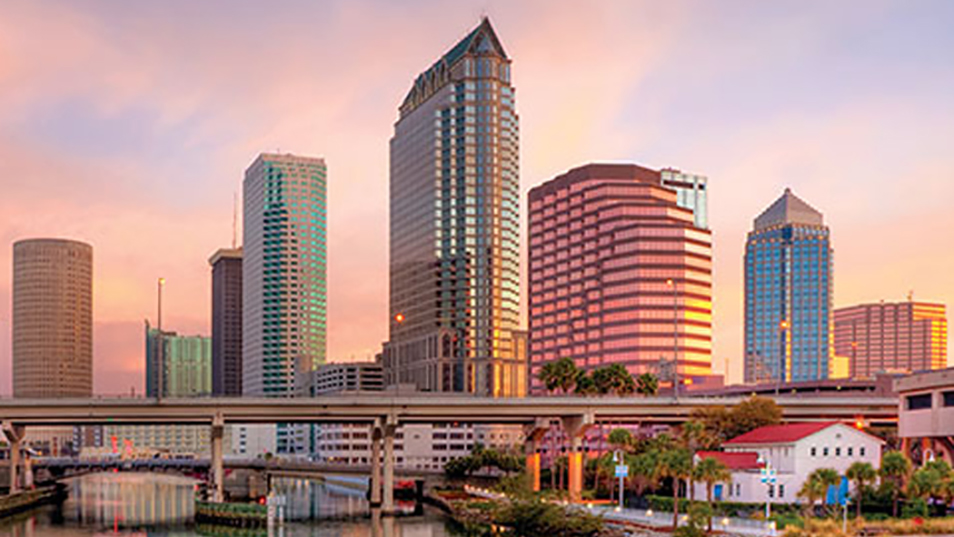 The Vaughns, who jointly received a $50,000 donation from the Lightning Foundation and the Lightning Community Heroes program, presented by Jabil, will donate the money to five organizations where they are currently most active: Palma Ceia Presbyterian Church, the Tampa Museum of Art, LifePath Hospice Women of Philanthropy, The Straz Center for the Performing Arts and The University of Tampa.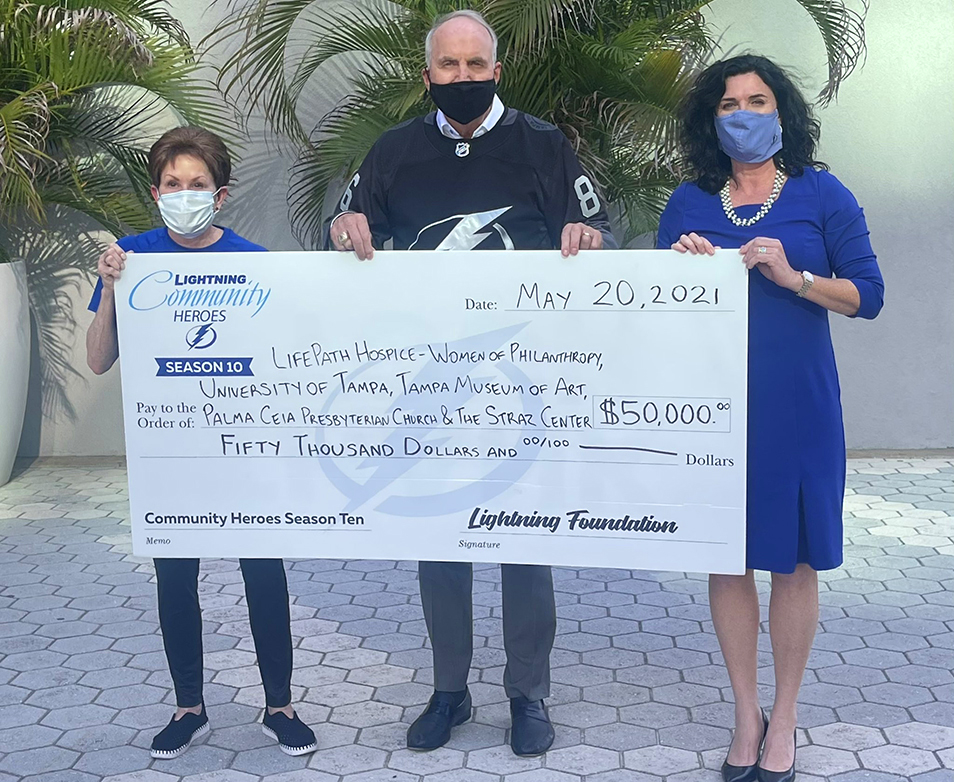 Ron Vaughn, who has been president of The University of Tampa since 1995 and is one of the longest-serving university presidents in the country, has led the transformation of UT into a model metropolitan university that has grown from 2,388 in 1994 to approximately 10,000 today. He has overseen more than $700 million in new campus construction since 1998, increased the number of faculty, doubled the number of academic colleges and has established numerous centers and new academic programs. Additionally, he ran UT's first and second comprehensive capital campaigns, which brought in more than $244 million. Last week, Vaughn announced the construction of a new campus technology building, which will centralize technology programs on campus and will enhance the Tampa Bay community's efforts to develop a large hub of companies focused on information technology sciences and management of these critical areas.
Renée Vaughn is the president of the Williams Consulting Group, a public relations and marketing firm in Tampa, and has been active in various areas of UT for many years, including serving on boards, mentoring students, planning functions and hosting university visitors. She first joined the UT Board of Fellows in 1994, and has been active in the Tampa Bay community as past chair of the Leadership Tampa Class of 2014, past chair of Leadership Tampa Alumni and past-president of both the Red Cross Angels and the H.B. Plant Museum. She currently is on the board of the Tampa Museum of Art and active in LifePath Hospice Women of Philanthropy. In 2015, she received the prestigious Parke Wright III Leadership Award from Leadership Tampa Alumni and was named a Woman of Distinction by the Girl Scouts of West Central Florida. In 2019, she received the Leadership Award presented by Working Women of Tampa Bay.
Ron Vaughn, also, has been active in various community service and leadership roles, including serving on numerous boards including the Straz Performing Arts Center, the Tampa Bay Economic Development Center, the Greater Tampa Chamber of Commerce, the American Red Cross and the Florida Aquarium.
Jeff and Penny Vinik introduced the Lightning Community Hero program in 2011-12 with a $10 million, five-season commitment to the Tampa Bay community.
---
Three UT students headed to Key West this May to work on research aimed at giving readers a better understanding of their favorite author, Ernest Hemingway.
AnneLiese Busch will be responsible for providing strategic vision and administrative leadership for UT's Office of International Programs.
UT's MBA program is one of the largest, most established and most exclusive in Florida.