Published: January 27, 2021
Graduate Student Named "Top 10 Under 40"
Each year, South Tampa Magazine recognizes 10 standouts in the Tampa community involved in business, entrepreneurship and philanthropy in their "Top 10 Under 40" list. Not only are these young professionals stars in their field, but they also take the time to give back and make an impact in the community.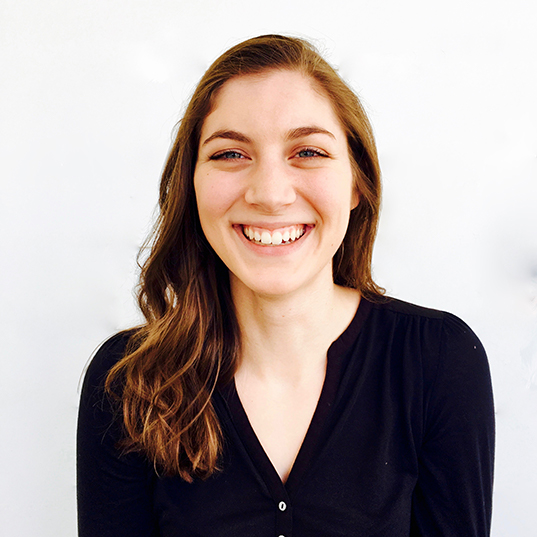 MBA student Alison Avery was recently recognized in South Tampa Magazine's 2021 "Top 10 Under 40" list. Photo provided by Alison Avery
One of those recognized in South Tampa Magazine's 2021 "Top 10 Under 40" list was Tampa native and UT graduate student Alison Avery, who's pursuing a master's of business administration with a concentration in nonprofit management.
"It's so special to be recognized for all of your hard work, especially when you're not expecting it," said Avery. "[I'm] so happy to be making an impact in my hometown and in so many other communities."
Avery was recognized for her involvement with several nonprofit organizations, including the NFL Foundation, a nonprofit organization dedicated to improving the lives of those impacted by football. In conjunction with the 32 NFL Clubs, the NFL Foundation is able to provide grants to charities and organizations across the nation. The foundation currently has over 45 grant programs.
In 2017, Avery started working as an independent consultant on behalf of the NFL Foundation. The position came after working a nine-month internship with the foundation in New York City following her graduation from Elon University in May 2016 with a degree in human services studies with minors in business administration, psychology and early childhood education.
"What I thought would be a brief stint in the city and with the NFL quickly became much more," said Avery. "I became extremely involved with the foundation and was amazed by the impact being made through sports."

In 2017, Avery, left, started working as an independent consultant on behalf of the NFL Foundation. Photo provided by Avery
As an independent consultant, Avery helps manage the foundation's grant programs. She communicates with current and former NFL players and representatives from all 32 NFL clubs, various nonprofits, and youth and high school football programs nationwide. She also assists in the application process from start to finish.
"It's really rewarding to not only help organizations with grant funding, but also to read about the impact the funding made on the lives in different communities," said Avery.
Avery is also giving back in another, more personal way: through the Friedreich's Ataxia Research Alliance (FARA). FARA, a nonprofit organization, is dedicated to raising awareness of and funding scientific research for a treatment and cure for Friedreich's Ataxia (FA).
FA is a rare neuromuscular disease that progressively damages an individual's nervous system. The hereditary disease impacts roughly one in 50,000 people worldwide, including Avery.
"My younger sister also lives with FA and seeing her, as well as myself and many close friends, go through this condition has not been easy," said Avery. "It has driven me to do everything and anything I can as a patient advocate to help others with FA, whether that be by advocating for others or raising funds."
Each year FARA holds a fundraising event called the Energy Ball, where FARA leadership and guest speakers discuss the progress of FA research. A live auction is also held to raise money for FA research.
Avery has worked on the FARA Energy Ball Committee for several years, helping with marketing, auction items, logistics and other general operations. This past year Avery helped organize FARA's first-ever virtual fundraiser, where they raised over $1 million.
Through Avery's nonprofit work, she has hopes of opening her own nonprofit organization one day. While looking into programs to help her achieve this goal, Avery discovered UT's nonprofit management certificate program, which eventually led her to apply to the MBA program. With this degree, Avery hopes it will give her the tools necessary to one day start her own nonprofit organization and continue to give back.
"Over the course of my life living with a disability, I have learned that independence often requires depending on the specific mobility aids or equipment," said Avery. "I would love to start a nonprofit that would help those with disabilities…this MBA program is going to give me a lot of needed knowledge to run [it]."
Story by Mallory Culhane '21, journalism major
---