Spartan Collective is the John P. Lowth Entrepreneurship Center's platform that bridges students and alumni to a world of opportunities and meaningful connections. Whether you're a graduate or a current student, our unique space fosters collaboration, expertise sharing and mutual support.
Spartan Collective empowers alumni to give back to the community, embrace fresh perspectives and enhance leadership skills. As the core of Lowth Center's programming, it fuels initiatives like the Spartan Accelerator and Spartan Incubator, events such as Pitch Sykes and CREATE Business Idea competition, and UT Entrepreneurs entrepreneurship club. Join Spartan Collective now and shape a brighter future together.
For our esteemed alumni, Spartan Collective ensures lifelong connections. We offer a comprehensive platform for alumni to access job opportunities, career support, mentoring and valuable resources—all in one place. No matter your career stage, Spartan Collective empowers you with meaningful connections and support. For ambitious students, Spartan Collective is the gateway to building a powerful network and unlocking endless opportunities.
Join Spartan Collective today and be part of a thriving community of innovators, mentors and change-makers. Together, we'll shape a brighter future for entrepreneurship and unleash the potential of every member in our network.
Lowth Entrepreneurship Center Annual Alumni Gathering and Awards Presentation
The Lowth Entrepreneurship Center Alumni Gathering and Awards was established by the Entrepreneurship Center in 2012 to honor alumni who have made significant professional and personal achievements in the years since graduation.
The Alumni Awards will be held Feb. 29, 2024, at 5:30 p.m.
2023 ALUMNI AWARD WINNERS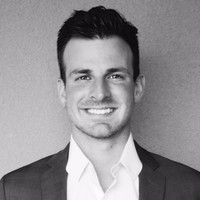 2023 Young Entrepreneur Award - Joe Monteforte '15

At just 24, Joe Monteforte founded his recruiting company and remarkably scaled it to over $10 million in revenue in only four years. Ranking as the second-fastest growing business in Los Angeles and within the top 120 nationally, the company is also celebrated as a Best Workplace in America.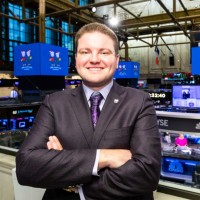 2023 Social Entrepreneur Award - Ray Mohler, Jr. '20

Born and raised in Lynbrook, New York, Ray Mohler founded the Little Saint Nick Foundation in 2004 when he was only six years old. With 19 years of inspiring and aiding children across America, Ray's efforts have been highlighted on Nickelodeon's The HALO Effect and Subaru's Share the Love Event. A proud alumnus, he graduated from the University of Tampa in 2020, holding a Bachelor of Science degree in Entrepreneurship.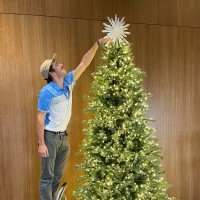 2023 Social Entrepreneur Award - Wil White '20

Wil White oversees all local operation initiatives for the Little Saint Nick Foundation in Florida and across the Southeast, including development in new markets and operations of existing markets. He leads collaborations between local businesses, youth groups and hospitals to inspire the local kids to help the kids in crisis in their area.
---
---
Sign up now to receive the Lowth Entrepreneurship Center announcements.
Annually, The University of Tampa's John P. Lowth Entrepreneurship Center honors its most outstanding alumni entrepreneurs in an awards ceremony. This gathering also serves as a platform for networking with like-minded alumni entrepreneurs.
Award Categories:
Lowth Entrepreneurship Center Service Award
This award recognizes alumni who have made an outstanding altruistic contribution to the community.
Social Entrepreneur
This award recognizes alumni who have shown a strong commitment to social responsibility.
Early Stage Award
This award recognizes alumni with promising ventures who are in the early stages of growth.
Family Business
This award recognizes alumni who are part of a family business.
Young Entrepreneur Award
This award recognizes young alumni who have shown exceptional talent and achieved success in business.
Outstanding Service to Entrepreneurs
This award recognizes alumni or non-alumni who have shown outstanding commitment to the entrepreneurial community in general.
Innovator Entrepreneur
This award recognizes alumni who have shown a commitment to innovative business practices.
Service-Based Entrepreneur
This award recognizes alumni entrepreneurs in service-oriented industries such as consulting.
Lifetime Achievement Award
This award recognizes alumni who operate businesses that have shown stability and success over a long period of time.