The Entrepreneurship Center strives to maintain and foster close relationships with alumni of the program. Alumni are invited and encouraged to attend events held in the Lowth Center and the Annual Alumni Awards to keep Spartan entrepreneurs connected.
The Spartan Collective is the Lowth Center's entrepreneurship collaboration platform.
When alumni join, they are able to
Give back to the community,
Gain fresh perspectives and
Enhance their leadership skills.
Annual Entrepreneurship and Small Business Owner Alumni Achievement Event
The Entrepreneurship and Small Business Owner Alumni Achievement awards was established by the Entrepreneurship Center in 2012 to honor alumni who have made significant professional and personal achievements in the years since graduation.
The 2021 Alumni event is on February 17, 2021 in the Lowth Center, ICB 8th Floor. Nominate outstanding entrepreneurial alumni.
2020 ALUMNI AWARD WINNERS
2020 Innovator Entrepreneur Award Jon Anselma '93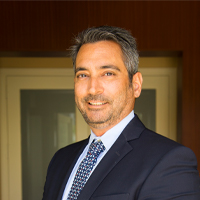 Jon Anselma '93 co-founded Paragon Financial with Michael Rossi in 1994, after working for other factoring companies for a few years. The idea for the company had been conceived as they studied finance together at The University of Tampa. Their goal was to give growing businesses an alternative to conventional bank financing and provide better service through direct access to decision-makers. The firm is deeply rooted in that philosophy and has factored over $1.5 billion dollars for small to mid-sized companies.


2020 Family Business Award Danny Mastronardo '07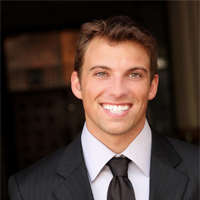 Danny Mastronardo '07 is an entrepreneur who took $6,000 and turned it into a multi-million-dollar company. Mastronardo and his three brothers embarked on a journey from making skincare products in the kitchen to striking a deal with Barbara Corcoran from ABC's hit show, Shark Tank. His company, Nardo's Natural, created in their home has transformed into what is now a household name. His mission is to enlighten consumers while providing the purest skincare derived from nature.
---
---
Sign up now to receive the Lowth Entrepreneurship Center announcements.
Annually, The University of Tampa's John P. Lowth Entrepreneurship Center honors its most outstanding alumni entrepreneurs in an awards ceremony. This gathering also serves as a platform for networking with like-minded alumni entrepreneurs.
Award Categories:
Lowth Entrepreneurship Center Service Award
This award recognizes alumni who have made an outstanding altruistic contribution to the community.
Social Entrepreneur
This award recognizes alumni who have shown a strong commitment to social responsibility.
Early Stage Award
This award recognizes alumni with promising ventures who are in the early stages of growth.
Family Business
This award recognizes alumni who are part of a family business.
Young Entrepreneur Award
This award recognizes young alumni who have shown exceptional talent and achieved success in business.
Outstanding Service to Entrepreneurs
This award recognizes alumni or non-alumni who have shown outstanding commitment to the entrepreneurial community in general.
Innovator Entrepreneur
This award recognizes alumni who have shown a commitment to innovative business practices.
Service-Based Entrepreneur
This award recognizes alumni entrepreneurs in service-oriented industries such as consulting.
Lifetime Achievement Award
This award recognizes alumni who operate businesses that have shown stability and success over a long period of time.