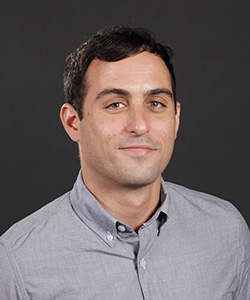 Daniel Wollenberg
---
Phone
Email
Address
401 W. Kennedy Blvd.
Tampa, FL 33606
Building Location
Meet Daniel Wollenberg
Assistant Professor, English
Education:
2001 The George Washington University, B.A.
2006 University of Pittsburgh, M.A.
2011 University of Pittsburgh, Ph.D.
Courses Taught: The Medieval Vision
British Literature I
World Literature I
First-Year Writing
Career Specialties: Daniel Wollenberg studies how the Middle Ages have had a profound effect on contemporary problems such as the nation and nationalism, identity and ethnicity, and collective memory. His current work studies engagements with medieval imagery and rhetoric in contemporary political discourse.
Professional and Community Activities: Wollenberg's background is in medieval and early modern romance and chronicles, especially non-Chaucerian Middle English romances. An article stemming from his doctoral thesis, which examines the Danes in Middle English romance and chronicles, will be published in late 2014 in the journal Northern Studies.

In 2014, Wollenberg also published two companion articles in the journal postmedieval. These articles study connections between the Middle Ages and contemporary fringe and mainstream political writing.