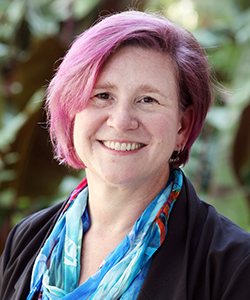 Heather Masonjones
---
Phone
Email
Address
401 W. Kennedy Blvd.
Tampa, FL 33606
Building Location
Meet Heather Masonjones
Professor, Biology
Education:
1990 Smith College, B.A.
1997 Tufts University, Ph.D.
Courses Taught:
Biological Unity
Marine Ecology
Marine Biology
Introduction to Experimental Design and Biostatistics
Senior Seminar
Gateways
Coral Reefs (Honors course, taught in alternating years by Kevin Beach)
Career Specialties:
Heather Masonjones is a marine biologist specializing in behavioral ecology and reproductive physiology of seahorses and related fish species. Her research focuses on the evolution and diversification of male parental care in fishes, sexual selection and reproductive behavior of fish, and the ecology and distribution of syngnathid fishes (seahorses and pipefishes) in Tampa Bay, the Florida Keys and the Bahamas.

Other research interests include studying the diversity and abundance of reef fishes throughout the Bahamian Island chain.
Masonjones includes many undergraduates in her field and laboratory research, both locally and on research projects abroad.
Professional and Community Activities:
Heather Masonjones is a member of the American Society of Ichthyologists and Herpetologists, the Animal Behavior Society, the Society for Integrative and Comparative Biology, and the Southeastern Estuarine Research Society.
Honors and Awards: