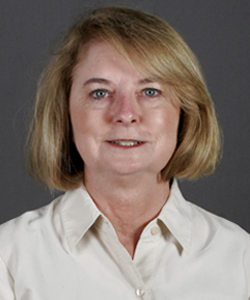 Meet Elizabeth Littell-Lamb
Associate Professor, History
Phone: (813) 257-3716
Email: elittell@ut.edu
Address: 401 W. Kennedy Blvd. Tampa, FL 33606
Mailbox: Q
Building: PH Room: 355

---
Education
1970 University of Wisconsin - Madison, B.A.
1974 University of Southern California (in Taipei, Taiwan), M.S.
1995 State University of New York College at Brockport, M.A.
1996 Carnegie Mellon University, M.A.
2002 Carnegie Mellon University, Ph.D.
Courses Taught
World History to 1500
World History since 1500
Traditional China and China's Modern Centuries
Traditional Japan and Japan's Modern Centuries
Career Specialties
Littell-Lamb specializes in the history of non-Western cultures and societies, the history of imperialism and nationalism, the comparative history of social movements and the history of transnational feminism and transnational women's organizations.
Professional and Community Activities
Her research focuses on the history of women in twentieth century China, especially their involvement in social movements and their adaptation and use of Western ideologies, including Christianity, internationalism, feminism and socialism. She is also interested in the cross-cultural study of women's social movements.
She has authored chapters in two books: "I as a woman must do it: Shujing Ding and the YWCA Pathway for Women," in Carol Lee Harmin and Stacey Bieler, eds.,
Salt and Light: Lives of Faith that Shaped Modern China
(2008) and "Localizing the Global: The YWCA Movement in China, 1899 to 1939," in Erika K. Kuhlman and Kimberly Jensen, eds.,
Women and Transnational Activism in Historical Perspective
(2010). Her scholarly journal articles include "Caught in the Crossfire: Women's Internationalism and the YWCA Child Labor Campaign in Shanghai, 1921-1925" in
Frontiers: A Journal of Women's Studies
(2011) and "Engendering a Class Revolution: The Chinese YWCA Industrial Reform Work in Shanghai, 1927-1939" in
Women's History Review
(2012). She is currently working on a book manuscript titled
To Seek a Place in the Social Revolution: The YWCA Movement in China
, 1899-1951.
She has presented papers at the American Historical Society and the Berkshire Conference on the History of Women.
Littell-Lamb has lived and traveled overseas extensively. She lived in Taiwan for nearly a decade, was living in Iran during the early months of the Islamic revolution and has spent two summers in Russia. In addition, she has traveled throughout East and Southeast Asia and Europe.
Honors and Awards
UT's College of Social Science, Math and Education presented Littell-Lamb with the 2013-2014 Richard J. Piper Outstanding Service Award. In summer 2004, she was a visiting scholar at Academia Sinica in Taiwan, and in 2000 she was a recipient of a Spencer Foundation Dissertation Writing Fellowship.