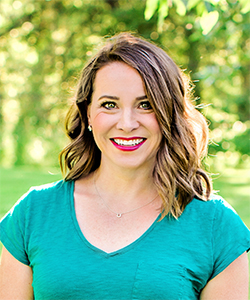 Meet Erin Koterba
Professor, Psychology
Phone: (813) 257-6309
Email: ekoterba@ut.edu
Address: 401 W. Kennedy Blvd. Tampa, FL 33606
Mailbox: Q
Building: PH Room: 315

---
Education
2002 Concordia College, B.A.
2006 University of Pittsburgh, M.S.
2010 University of Pittsburgh, Ph.D.
Courses Taught
Development 1: Child Psychology
General Psychology
Statistics and Research Methods 1
Career Specialties
Erin Koterba specializes in developmental psychology.
She is particularly interested in how communication develops in childhood and has studied this in both typically developing children and in infants and toddlers who are at risk for Autism.
Professional and Community Activities
Koterba recently published a study in a peer-reviewed journal documenting how parent communication influences infants' exploration of objects, work she is currently extending to infants who are at risk for developing Autism Spectrum Disorders.She currently has several additional projects in some stage of publication underway. Koterba is an active member of several research societies, including the Society for Research in Child Development, the International Society on Infant Studies and the International Society on Gesture Studies.
She frequently presents her work at the international meetings for these societies.
Most recently, she spoke at the International Conference on Infant Studies about the development of joint attention in infants who later receive an Autism diagnosis.