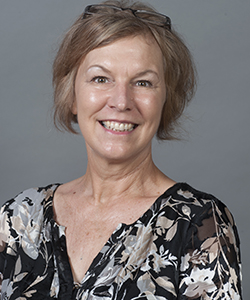 Meet Allison Kaczmarek
Assistant Professor and Clinical Director, Physician Assistant Medicine
Phone: (813) 257-5052
Email: akaczmarek@ut.edu
Address: 401 W. Kennedy Blvd. Tampa, FL 33606
Mailbox: 11F
Building: GHS Room: 317

---
Education
1992 The University of Tampa, B.A.
2000 University of Utah, MPH
2023 Virginia Commonwealth University, Ph.D.
Courses Taught
Comprehensive First Aid/CPR/AED
Medical Terminology
Health Science; Nutrition
Introduction to Allied Health Sciences
Emergency Medical Response
Senior Seminar in Allied Health Sciences
First Year Baccalaureate
Career Specialties
Allison Kaczmarek's area of focus is in the study of interprofessional collaborative healthcare and instructional practices in interprofessional education.
Professional and Community Activities
Kaczmarek has great interest in the role faculty academic advising plays in the success of students. She has served on the academic advising committee for three years and as co-chair during the 2015–2016 academic year. Kaczmarek is a cancer survivor and actively participates in community awareness. She volunteers with Faces of Courage, a nonprofit organization that serves non-gender, non-cancer specific adult and pediatric populations.
Honors and Awards
University of Tampa Part-Time Faculty Member of the Year, 2002-2003; University of South Florida Outstanding Adjunct, 2008-2009; University of Tampa Excellence in Academic Advising, 2014-2015.