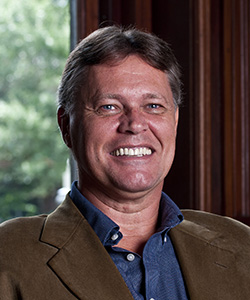 Meet Bruce Friesen
Associate Chair of Sociology; Associate Professor, Sociology
Phone: (813) 257-3464
Email: bfriesen@ut.edu
Address: 401 W. Kennedy Blvd. Tampa, FL 33606
Mailbox: Q
Building: SC Room: 241

---
Education
1980 Rocky Mountain College, BRE
1983 University of Waterloo, B.A.
1986 University of Calgary, M.A.
1993 University of Calgary, Ph.D.
Courses Taught
Research Methods
Sociological Analysis
Global Sociology
Racial and Ethnic Relations
Social Stratification
Honors Program Courses
Career Specialties
Bruce Friesen specializes in applied sociology and the sociology of human rights, which he blends with his ongoing interest in evolution, society and behavior. His most recent book is
Moral Systems and the Evolution of Human Rights
(Springer 2015).
Professional and Community Activities
Friesen serves as department co-chair and internship coordinator, and as a faculty advisor to UNICEF at UT.  In the past, Friesen has served as president of Sociologists Without Borders (U.S.) and as chair of the Human Rights Section of the ASA.
Honors and Awards
Friesen is the recipient of more than two dozen teaching awards and commendations. Most recently, he was awarded the College of Social Science, Math and Education's (CSSME) Teaching Excellence Award in 2013 and the CSSME Service Award in 2011.