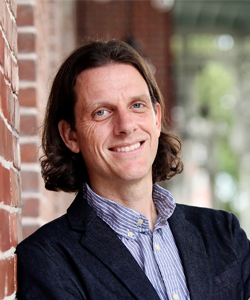 Ryan Cragun
---
Phone
Email
Address
401 W. Kennedy Blvd.
Tampa, FL 33606
Building Location
Meet Ryan Cragun
Co-Director/Honors Program; Professor, Sociology
Education: 2000 University of Utah, B.A.
2004 University of Cincinnati, M.A.
2007 University of Cincinnati, Ph.D.
CV
Courses Taught: Sociology of Religion
Statistics for the Social Sciences
Social Stratification
Sociological Theory
Introduction to Sociology
Career Specialties: Ryan Cragun specializes in the sociological study of religion, focusing on Mormonism, the nonreligious and secularization.
Professional and Community Activities: He is a member of the American Sociological Association, the Society for the Scientific Study of Religion, the Mormon Social Science Association, the Nonreligion and Secularity Research Network and the Center for Atheist Research.

He has served as an expert legal witness on Mormonism, has consulted widely on news stories about Mormonism and the nonreligious, and has been invited to present his research to a variety of local and national groups. His research has been published in a range of journals, including: Journal for the Scientific Study of Religion, Sociology of Religion, Men and Masculinities, The Journal of Sex Research, Social Currents, Journal of Religion and Health, and Journal of Contemporary Religion. He is also the author of several books, including: What You Don't Know About Religion (but Should) and How to Defeat Religion in 10 Easy Steps: A Toolkit for Secular Activists.
Honors and Awards: Cragun has twice received the Excellence in Research and Scholarship Award from the College of Social Sciences, Mathematics and Education at The University of Tampa.