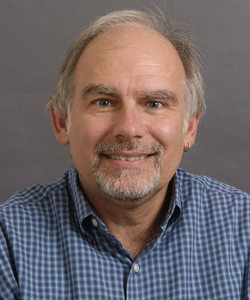 Meet Christopher Capsambelis
Associate Professor, Criminology and Criminal Justice
Phone: (813) 257-3348
Email: ccapsambelis@ut.edu
Address: 401 W. Kennedy Blvd. Tampa, FL 33606
Mailbox: Q
Building: PH Room: 419

---
Education
1973 Edinboro University of Pennsylvania, B.S.
1977 Indiana University of Pennsylvania, M.A.
1998 University of South Florida, Ph.D.
Courses Taught
Law Enforcement
Criminal Investigation
Introduction to Criminology
Introduction to Forensic Science
Career Specialties
With a law enforcement background, as well as an academic background, Capsambelis specializes in police officer recruitment, selection and training.
Professional and Community Activities
Capsambelis is a former police sergeant with 10 years of experience specializing in juvenile crime and child abuse investigation. He also has directed police and correctional officer recruit academies in both Pennsylvania and Florida.
He heads up Alpha Measurement Group, a firm specializing in writing and administering entry-level and promotional examinations to all levels of public service employees. He serves on the board of directors for the Florida Regional Community Policing Institute.