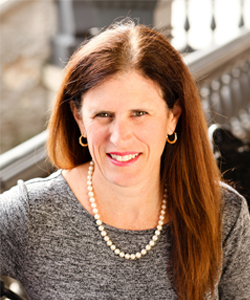 Mary Anderson
---
Phone
Email
Address
401 W. Kennedy Blvd.
Tampa, FL 33606
Building Location
Meet Mary Anderson
Professor, Political Science
Education:
1994 University of Central Florida, B.A.
1996 University of Central Florida, M.A.
2005 Florida State University, Ph.D.
Courses Taught: Introduction to Government and World Affairs
American Government
Research Methods for GWA
Political Psychology
Public Opinion, Media, and Power
Congress and The Presidency
Career Specialties: Mary Anderson specializes in research on public opinion and policy including the influence of political psychology on political behavior.
Professional and Community Activities: Anderson's research has appeared in The American Political Science Review, Journal of Politics, Political Psychology and Political Behavior. She is the author of Community Identity and Political Behavior (2010) and editor and co-author of Meta-Analysis for Public Management and Policy (2013). She is a member of the Midwest Political Science Association, Southern Political Science Association, American Political Science Association and Florida Political Science Association.
Honors and Awards: She has been the recipient of numerous grants and awards including a grant from the National Science Foundation. She was honored with the Award for Excellence in Scholarship and Research from the College of Social Sciences, Mathematics, and Education in 2010-2011.