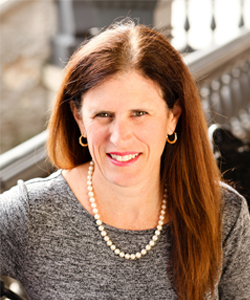 Meet Mary Anderson
Professor, Political Science
Phone: (813) 257-1804
Email: mranderson@ut.edu
Address: 401 W. Kennedy Blvd. Tampa, FL 33606
Mailbox: 100F
Building: KBB Room: 110

---
Education
1994 University of Central Florida, B.A.
1996 University of Central Florida, M.A.
2005 Florida State University, Ph.D.
Courses Taught
Introduction to American Government
Political Psychology
Campaigns and Elections
Public Opinion


Career Specialties
Mary Anderson specializes in community and civic engagement, political behavior and academic/student affairs collaboration.
Professional and Community Activities
Anderson currently serves as the co-director of The University of Tampa, ALL-IN for Democracy Campus Challenge. Anderson has published numerous academic articles and is the author/co-author of five books. Her research has appeared in The American Political Science Review, Journal of Politics, Political Psychology, Political Behavior, Journal of Human Rights and Women, Politics & Policy. Her recent research examines the role of women in politics. Her current project centers around the role of U.S. First Ladies as policy actors. She is a member of the Southern Political Science Association and the Midwest Political Science Association.
Honors and Awards
Anderson has been the recipient of numerous grants and awards including from the National Science Foundation. She was honored with the Award for Excellence in Scholarship and Research from the College of Social Sciences, Mathematics and Education in 2011. She has been honored as a 2019 University of Tampa Unsung Hero, the 2021 Advisor of the Year and Richard Piper Outstanding Service Award. In 2022, she was honored with the Linda Devine Outstanding Contribution to Student Life Award.