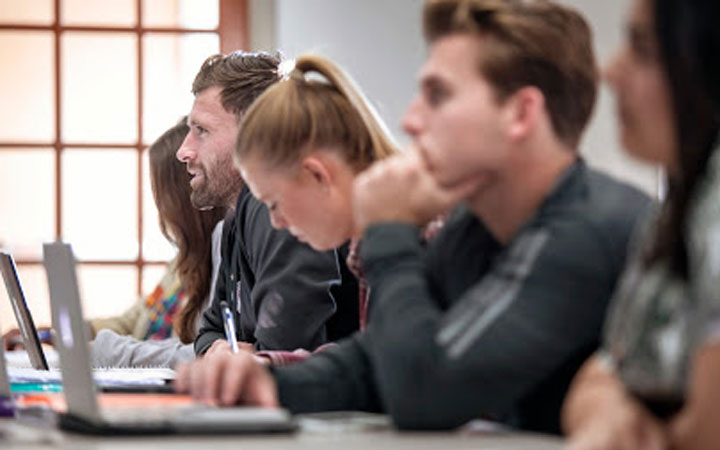 Customized Programs for You, Your Business or Your Leadership Teams
Every organization has unique challenges, strengths and objectives. Our executive education programs are designed specifically for you, your business and your leadership team. These highly-customized programs help achieve specific business results that meet both your current and emergent needs.
Led by our faculty experts, our team evaluates the strength and effectiveness of your leadership and management systems, providing customized levels of assessment, training and support. The curriculum can be designed for working groups, management teams, boards of directors and other groups of stakeholders. Programs also bring together managers, executives and experts from across a variety of industries to help teams gain broader perspectives, acquire new skill sets that enhance leadership capabilities and accelerate success.
Combining theory and practice that is well established as the highest quality in executive education with new concepts on the edge of current thinking, these highly effective programs produce measurable results.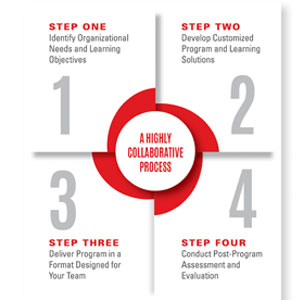 Program Highlights
Industry Experts
UT's distinguished faculty is made up of recognized scholars, teachers and authors from around the globe. Your program director will be one of these thought leaders whose area of expertise correlates with your strategic objective.
A Collaborative Partnership
Our process is highly collaborative. UT faculty partner with your team to design, develop and implement a program that meets your objectives and goals.
Customized Delivery Formats
The delivery and format of the program — including on-campus, on-site or blended — will be customized to your needs and audience.
Personalized Leadership Coaching
UT offers a unique program that gives your team the opportunity to receive personalized leadership coaching. Our leadership coaches include professional business coaches as well as executives from a wide variety of industries and business specialties.
Contact
For more information about the Sykes College of Business TECO Energy Center for Leadership Custom Programs, please email cfl@ut.edu.
---
---
Interested in a custom leadership program?
Areas of Focus
Leadership Development
Collaboration and Leading Teams
Integrative Negotiation
Emotional Intelligence
Organizational Change
Legal Issues and Human Resources
Strategy and Innovation
Business Communication
Finance and Value Creation
Cybersecurity and Risk Assessment
And more…
The Mission of the TECO Energy Center for Leadership is to help leaders continuously develop in ways that equip them to effectively meet new challenges in a changing global business context. Our goals are:
To be the facilitator of innovative leadership learning for leaders in Tampa Bay and the Southeast United States
To be recognized as the focal point of leadership training, development and research within the greater Tampa Bay community and the Southeast United States
To provide an ongoing leadership experience with the UT undergraduate and graduate business programs
View a flowchart of the Center for Leadership's strategic plan.