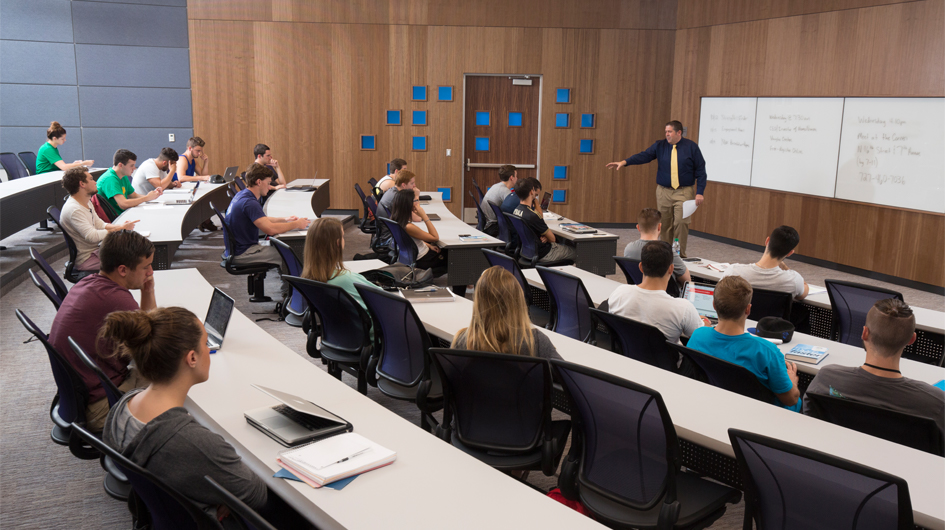 For undergraduate and graduate students in the Sykes College of Business, a major, minor, Master of Science in Entrepreneurship or MBA with a concentration in entrepreneurship offers a powerful set of skills and competencies useful throughout a lifetime that might encompass several positions (and even several careers) across a wide variety of organizations. This skill set, along with a strong emphasis on experiential learning, will be attractive to employers and will prepare students to launch their own new venture, whether it's right after graduation or years later.
Approaching business education from an entrepreneurial perspective offers a new paradigm based on "productive" thinking – putting together the familiar in new, innovative ways. The curriculum currently includes courses in creativity, innovation and opportunity identification, feasibility analysis, marketing plan development, entrepreneurial finance, international entrepreneurship and business plan development.
For more information on courses, see the University Catalog or contact the College of Business at (813) 257-3704.
Entrepreneurship Degree
MBA Entrepreneurship Concentration
M.S. in Entrepreneurship
View full list of ENT (Entrepreneurship) courses.
---