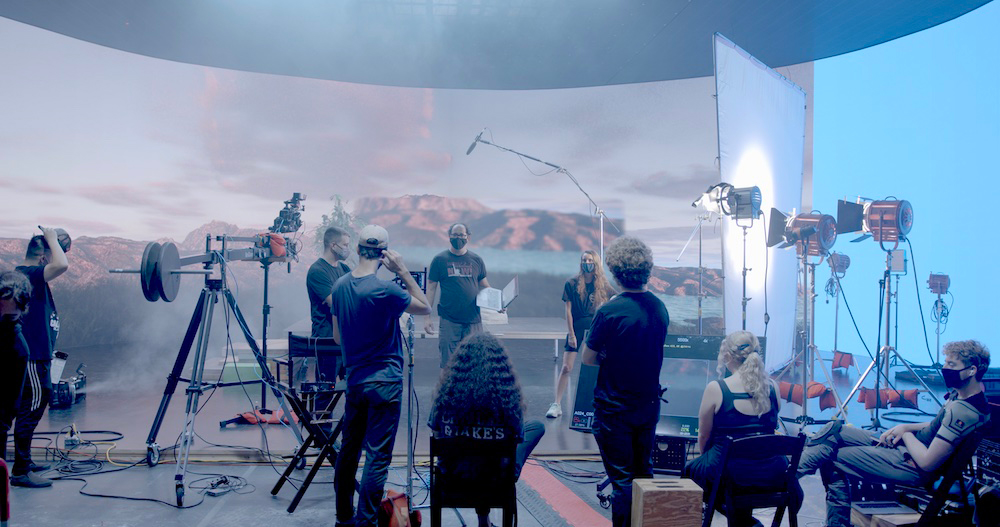 Film and Media Arts Degrees
The Bachelor of Fine Arts (BFA) in Film and Media Arts is a professional degree program with a focus on hands-on production of documentary, narrative and experimental films using state-of-the-art motion picture cameras and post-production facilities. The robust curriculum includes a broad array of courses in production and post-production, as well as cinema studies, art history, screenwriting and more, designed to prepare students for roles as directors, producers, editors, special effects artists, sound designers, screenwriters and/or independent filmmakers. Elective offerings allow students the flexibility to explore coursework in their area of interest. Students create a short format thesis film as a capstone experience. A digital copy of the approved project must be submitted to the UT library's institutional repository. The BFA in Film and Media Arts is accredited by NASAD.
The Bachelor of Arts (B.A.) in Film and Media Arts is a liberal arts program that combines critical studies with production experiences and provides students with a foundation of theory and application. Blending creative expression with technology, students study critical perspectives and practice implementing techniques in emerging (digital) formats. Courses cover narrative, documentary and experimental forms and utilize both single- and multiple-camera approaches. The B.A. in Film and Media Arts is accredited by NASAD.
---