From internships to student achievements to recognition of The University of Tampa faculty and institution as a whole, the following is a running archive of UT press releases, called News Articles, and feature stories, noted as UT Life.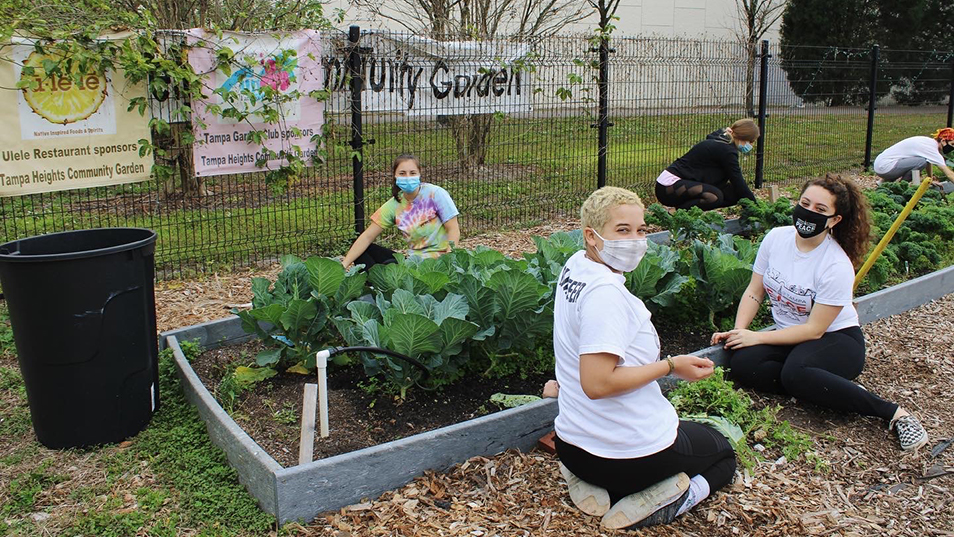 Posted January 18, 2022 in News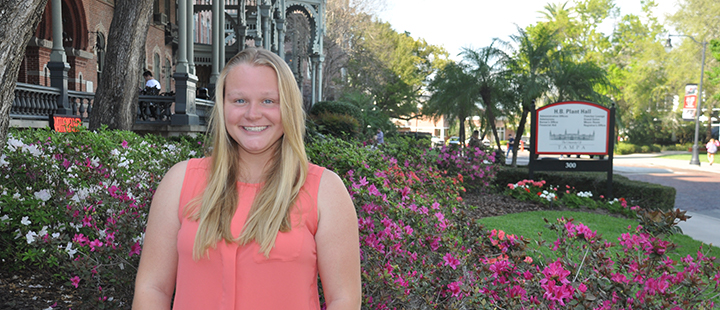 Posted March 13, 2018 in UT Life
A couple weeks ago, Erin Hanson '21 was prepping to go to a Tampa Bay Lightning game when she received the call from the Lightning Foundation. She'd been named a Lightning Community Heroes of Tomorrow recipient, and they would present her with the $50,000 grant at the March 17 game between the Tampa Bay Lightning and the Boston Bruins.
"I'm really excited and ready for it to happen," said Hanson. "I'm ready to tackle it all."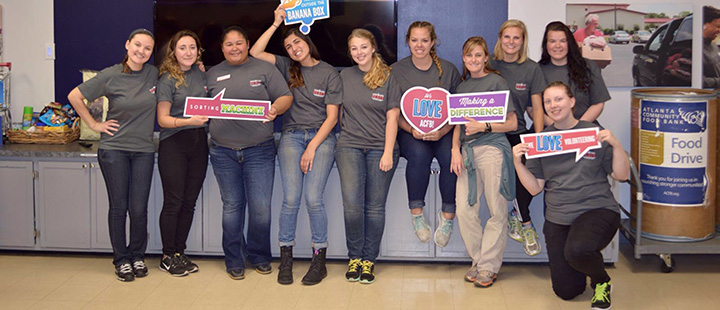 Posted March 14, 2016 in UT Life
Jessie Beckett '17 spent this spring break with a group of other UT women in Atlanta learning about and advocating against human trafficking, an experience she said one of the participants described as "beautifully brutal."
"Our education on this social issue brought to light the devastating and brutal environment victims of sexual exploitation experience and the overwhelming prevalence in today's world," said Beckett.