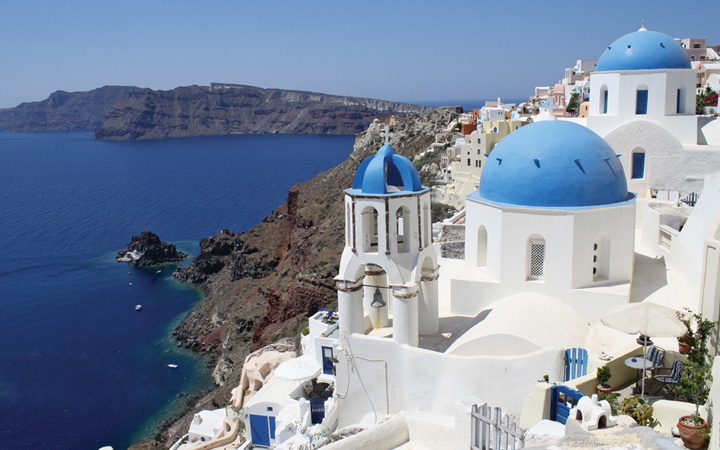 One of the best ways you can internationalize your education at The University of Tampa is by taking one of the University's travel courses. In order to participate, you must enrolll in an on-campus course with a travel component. After the on-campus portion of the class is completed or during spring break, you and your classmates take off, all while earning UT academic credit. Each course's travel component may last from seven days to four weeks and options vary slightly each year.
Where to Begin
Students may also visit the Office of International Programs to discuss opportunities with an education abroad advisor. Advisors are located in Plant Hall 300; appointment dates and times may vary due to office events, so please refer to the
current calendar
. Students may contact their
education abroad advisor
to schedule an appointment outside of appointment hours, if needed.
How to Apply
The application deadline for spring semester travel courses is Nov. 1. Please note that once courses reach full enrollment they will be closed. Students must first apply online through the UT Study Abroad Portal. Please note: instructor permission is required for some travel courses.
Students pay regular tuition for a 3-4 credit hour course in addition to the program fee, which varies according to the estimated length of stay and type of program.
Application Timeline
Please note: All international travel has been suspended for Academic Year 2020-2021, therefore no travel courses will be running at this time.

Participants are required to register with the Office of International Programs by submitting an application, completing pre-departure instruction and enrolling in UT International Health Insurance.
UT Travel Course Offerings
Please visit the Spartans Abroad Portal to view current UT Travel Course offerings. Spring break travel courses are taught in spring semester, and the travel component takes place during spring break. Spring travel courses are taught in spring semester and can travel in January or after the spring semester concludes. All program information is subject to change.

Note: Graduating seniors may enroll in a spring travel course; however, degrees and diplomas will be delayed until the end of the semester during which the grade is submitted, usually the August degree conferral date. Please contact International Programs for more information about travel courses and graduation.
---