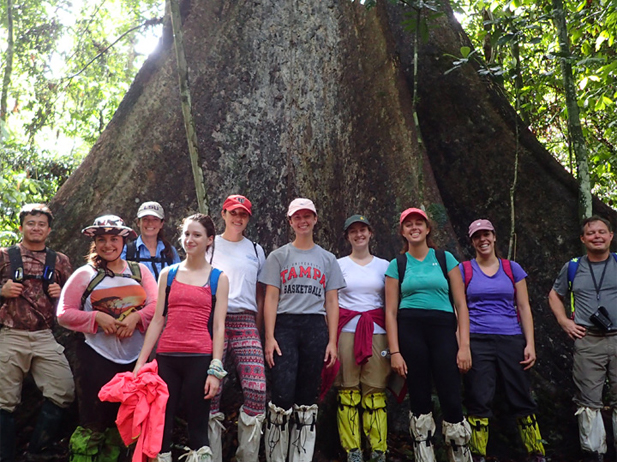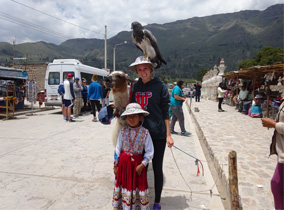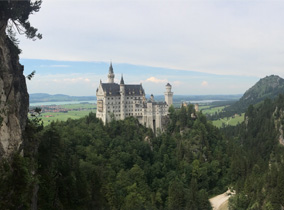 Spartans Abroad
University of Tampa students in all majors have the opportunity to build their credentials through an education abroad program. The University of Tampa education abroad programs prepare The University of Tampa students to be global-ready. Today's employers seek graduates who can communicate in at least one foreign language, have multi-cultural knowledge, possess skills and training in negotiating with people of different cultures, and have the basic skills to travel and work outside of the United States.
All Spartans participating in international programming, whether credit-bearing or not, must work with the Office of International Programs, meet minimum requirements and abide by published deadlines. Policies apply to both UT-sponsored and affiliated service provider education abroad programming. More information on transferring credit can be found in the UT Catalog.
Where to Begin
Learn the basics of education abroad by visiting the Spartans Abroad Program Portal to read the Steps to Study Abroad, search for education abroad programs and begin the UT Education Abroad application.
Students may also visit the Office of International Programs to discuss opportunities with an education abroad advisor. Advisors are located in Plant Hall 300; advising appointment dates and times may vary, therefore please refer to the current calendar. If needed, students may contact their education abroad advisor to schedule an appointment time outside of normal advising hours.


UT students may take advantage of a variety of education abroad opportunities:
---
UT Travel Courses Abroad
UT Travel courses are a popular choice for many Spartans to go abroad. Developed by faculty members, most courses are taught during the spring semester and feature a travel component during spring break or at the end of the semester. Occasionally, winter intersession travel courses are available. Each year, a number of different courses are offered, including Honors Abroad courses. The Executive MBA for Business Leaders program also requires a three-week international travel component.
---
Summer and Semester/Year Abroad Programs
Study at another university abroad and acquire educational experience in fields varying from business to foreign languages. Students take courses in English or in the language of the host country and work with an Education Abroad advisor in the Office of International Programs to ensure UT course equivalencies. More than 1,000 programs are available to choose from in more than 70 countries, including less traditional locations such as India, China, Japan, South Africa, Greece, Brazil, Costa Rica, Hungary and Russia. The Honors Program selects six students from a competitive applicant pool to study for a semester at Oxford University in the UK each year.
---
International Internships
Gain valuable experience and become more culturally aware by completing an international internship. There are many internship programs that specialize in placing students in a company or organization that best matches major, career interests, experience and skillsets. Many internships can be taken for credit. Learn how you can earn practical experience abroad by consulting with an Education Abroad advisor and UT's internship coordinator. Note that UT minimum requirements and published deadlines apply.
---
Community-Based Service Learning
The Office of International Programs advises students to discuss opportunities with an Education Abroad advisor to find sustainable and ethical options for community-based service learning abroad. Students can combine volunteer service with an academic program abroad and are able to receive official notation on their co-curricular transcript for community-based service learning.
---
Student Research/Inquiry Abroad
UT students have the opportunity to collaborate with faculty members to produce globally-focused scholarly activities or research. These experiences allow students to prepare research, attend conferences and present academic work in front of a globally diverse audience.
---
Spartans Academy Abroad
UT's Spartans Academy Abroad in Costa Rica provides a unique opportunity for select freshman students. Students may earn UT academic credit prior to the start of their first semester. Students will earn 8 credit hours of Baccalaureate Experience coursework toward their degree. UT faculty will lead the courses in Costa Rica.
---
---
Resources
---

---