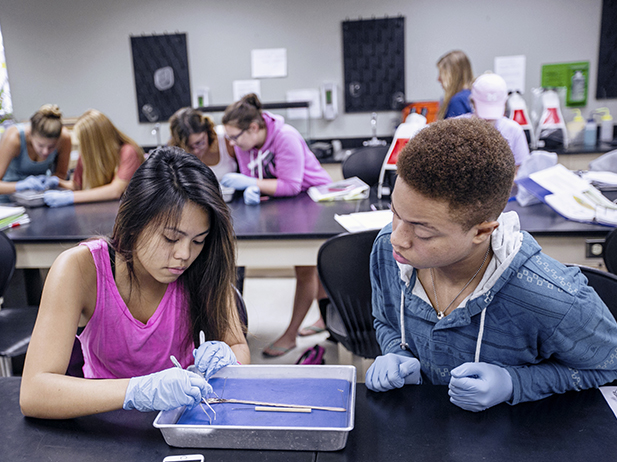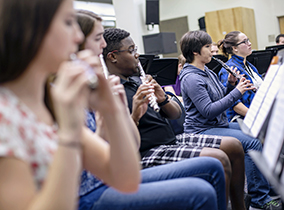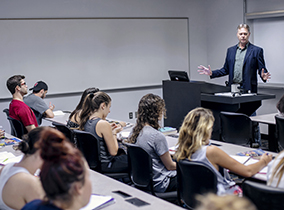 If you're not sure about what to major in, you're not alone at The University of Tampa. About 30 percent of the University's freshmen choose undeclared as a major. Here's why UT is an excellent choice for undeclared students:
More than 200 Academic Programs
With more than 200 areas of study across four colleges, the University provides many opportunities for you to explore degree options, while still staying within the goal of graduating in four years. Also, faculty and advisors have the expertise to guide you in choosing a major that's right for you.
Academic Exploration Program
We know that choosing a college major is an important process that deserves time and exploration. UT has a variety of events, services and resources to design your academic path to success. The Academic Exploration Program within the Academic Success Center provides support to students who are questioning what major to choose, considering changing majors or looking for ways to maximize their overall educational experience.
Spartan Studies General Education Program
The University of Tampa's general education program, Spartan Studies, introduces students to UT through an innovative first-year program. Students will take courses in a variety of disciplines and will complete a career readiness course that will help them evaluate their values, interests, personalities and skills. For more information, please see the Spartan Studies webpage.
Honors Program
The interdisciplinary Honors Program provides an enhanced learning environment for exceptional University of Tampa students. Honors Program students thrive in a close-knit atmosphere among the most inquisitive, intellectually spirited and enterprising students. They enjoy specialized classes on stimulating topics, attend symposia, conduct original scholarship for the Honors Thesis, and participate in state, regional and national honors conferences.
Internships
UT has more than 1,000 internships available each year, as well as other opportunities both on and off-campus to explore different fields while developing real-world experience. Many internships are within walking distance of campus.
Career Services
The Office of Career Services provides one-on-one guidance, self-assessment tools, career workshops, job fairs and other resources to help you explore all the options and get a head start on your career. Career Services also offers the one-credit course, Career Decision-Making.
---