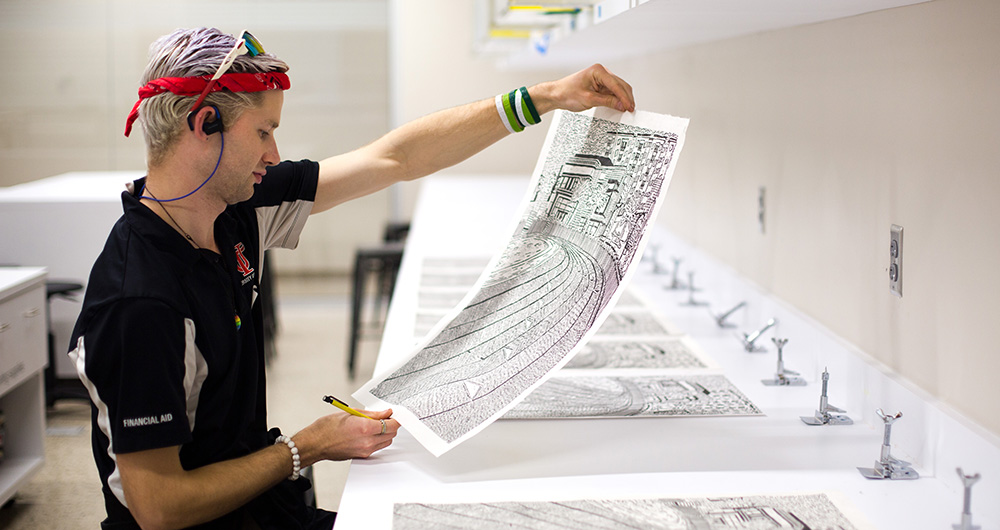 Spartan Studies reimagines and revamps the robust liberal arts foundation University of Tampa students already receive and will exist throughout each student's entire academic career. The roughly 14-course curriculum is spread over four years, culminating in a multimodal, senior-year project that ties together both the general education experience and acquired expertise in a major area of study.
To accomplish the Spartan Studies goals, students will encounter opportunities to cultivate, create, communicate and contribute to both the local and global communities.
First-Year
Students begin with an innovative first-year experience program that introduces them to UT, the local community, campus resources, digital and financial literacy, critical thinking and an understanding of diversity and inclusion. It provides an opportunity for students to build self-awareness and to understand how they fit within a variety of communities. It also introduces students to the importance of developing their Spartan Ready® skills to aid in their academic, career and life success.
Students take a critical reading course that develops skills that allow them to engage within their courses more effectively, to interpret the information they are inundated with daily and to communicate their understanding of what they are reading.
Students also take a mathematics course that provides a solid background for utilizing and interpreting quantitative information. Many majors require a specific math course that can be used to meet this requirement.
Core Requirements
Distribution Requirements
The purpose of the distribution requirements is to give students a wider range of courses from which to choose within the following four areas. These courses allow students to explore areas of interest and give them additional opportunities to practice different ways of approaching problems. Courses from one of these areas may be used as part of a student's major if applicable.
---