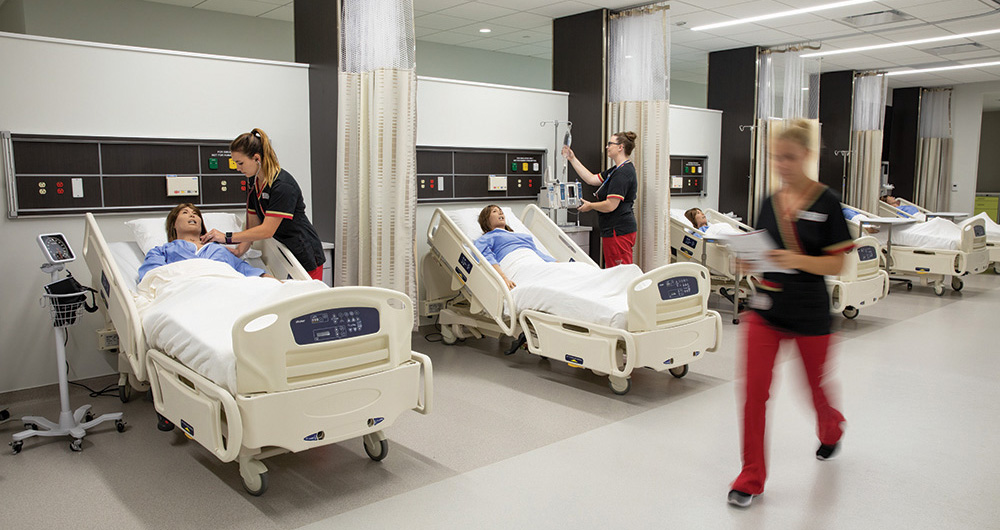 The Four-Year Bachelor of Science in Nursing is designed for students without nursing college credit. High school graduates and transfer students first apply to the University by using the regular UT undergraduate admissions application. Students formally apply to the nursing department once all pre-nursing requirements have been met or nearly met. Students need 125 credit hours (60 in general education courses and 65 in nursing courses) to graduate.
In seven out of the past eight years, UT nursing students received an impressive 100% pass rate on the NCLEX-RN on the first try. UT is one of the few Florida schools to achieve this distinction. The 2019 national average of passage for first-time exam takers was about 88%. In Florida, the rate was about 72%.

Tour the state-of-the-art clinical nursing facilities within the Graduate and Health Studies building at the University of Tampa.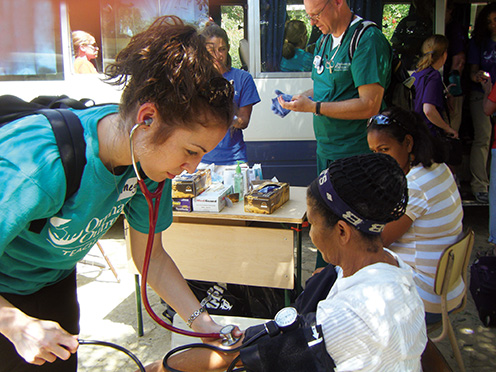 UT's nursing programs prepare students to respond to diverse health care needs. Opportunities in a variety of settings position the well-prepared nurse to enhance access to excellent health care for all. One such opportunity is the valuable hands-on lessons during annual travel courses to destinations like the Dominican Republic (shown in the photo). Recently, UT nursing students collaborated with physicians in Ghana as part of another annual travel course.
---