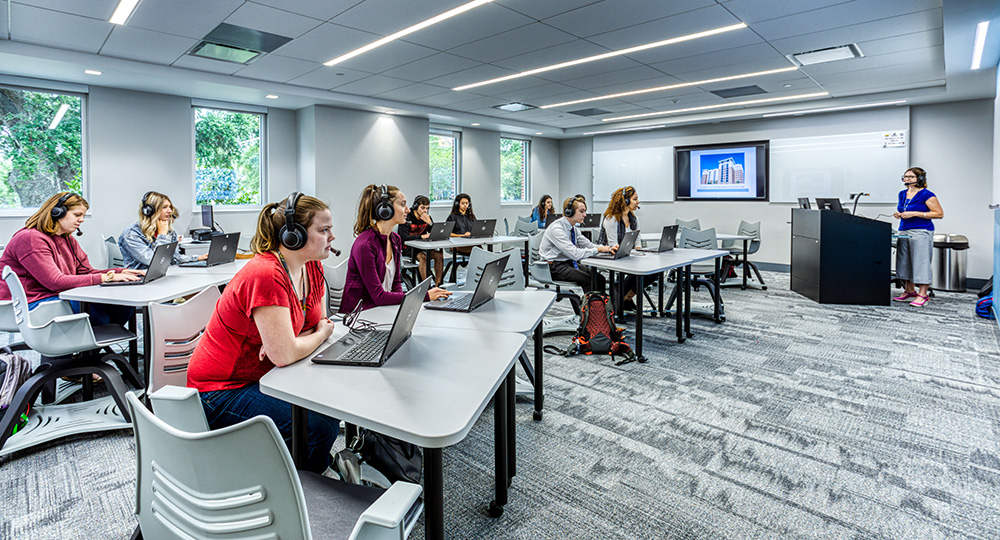 Acquiring second language skills can provide a distinct advantage in the workplace or with post-graduate studies. The Department of Languages and Linguistics provides students with the foreign language proficiency and cultural awareness necessary to succeed in an integrated world community. Our tenured faculty offer courses in Spanish, French and Italian, and the department offers a major in Spanish, minors in French and Spanish, and a Certificate in Intercultural Engagement. We also offer courses in Chinese, Japanese, German and American Sign Language.
Small class size, individual attention, a state-of-the-art foreign language laboratory and study abroad opportunities characterize UT's programs. The Language Learning Center (LLC) assists students through use of the latest in technology – high-speed internet, international TV channels, video conferencing and more. We have introduced TalkAbroad in a number of our classes in French, Italian, and Spanish to allow students to interact with native speakers abroad. The LLC is available for classroom study and individual work, and tutors are available in the Academic Success Center.
All foreign language students are encouraged to participate in international study and travel experiences. Language professors have led study abroad groups to Costa Rica, Cuba, France, Italy, Mexico, Peru and Spain. Semester- and year-long programs are also available so students are encouraged to speak with their language professor. Study abroad programs for credit must be approved by the chair of the Department of Languages and Linguistics prior to departure.
---
---
---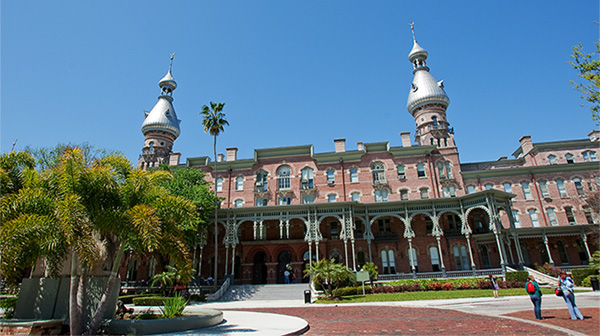 Nine out of 10 U.S. employers rely on employees with language skills other than English.*