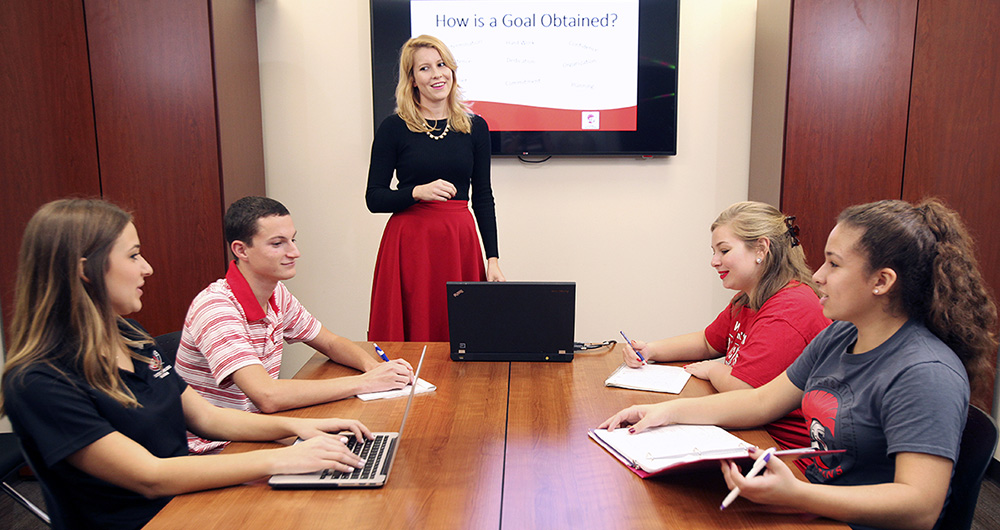 The Academic Excellence Programs office is a vital part of students' academic success at The University of Tampa. Located in the Academic Success Center students can enjoy access to the services provided below:
Appointments
In addition to the services listed above, students can request individual appointments to talk to someone about the following:
Transitioning to college
Self-motivation
Time management/organizational skills
Study skills
Goal setting
Learning styles
Campus resources
To schedule an appointment with a member of Academic Excellence Programs, please go to Navigate, and log in using your University of Tampa domain name and password.
Mission
The mission of the Academic Excellence programs at The University of Tampa is to provide academic support services that will assist all students in their pursuit of excellence in higher education. Academic Excellence Programs provides services in a holistic manner that addresses the emotional, social and vocational aspects of learning to include diverse learning styles and skills. Our main focus is to prepare students to become self-supporting, life-long learners.
Visit us
For more information or assistance, email aep@ut.edu or call (813) 257-5757.
---