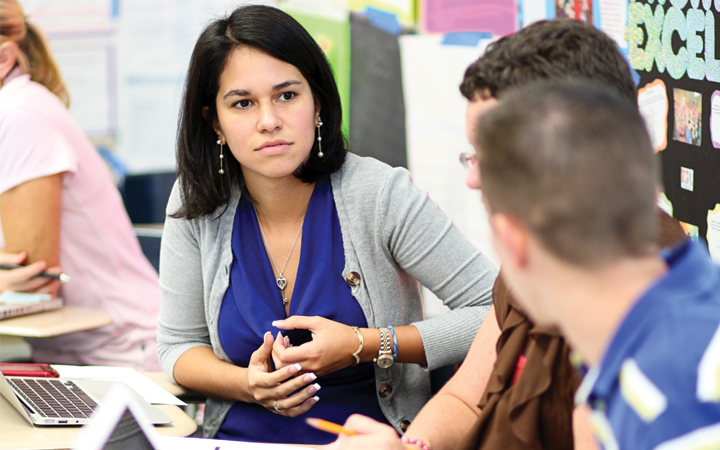 The Department of Education at The University of Tampa is dedicated to teaching students how to become effective teachers, administrators and instructional designers.
UT's graduate education students benefit from the department's small classes and close interaction with expert faculty. They also enjoy a supportive peer network as they move through the program with a team of colleagues. The department's reputation for curricular quality and real-world results sets it apart among graduate education programs, and provides students with a high-quality degree that benefits them throughout their careers.
The department offers the following three graduate degrees:
M.Ed. in Curriculum and Instruction
The program enhances the teaching and leadership skills of currently certified teachers and can be completed in as little as 13 months.
M.Ed in Educational Leadership
A cutting-edge program that caters to working professionals by offering flexible scheduling options such as traditional, weekend and hybrid instructional models.
M.S. in Instructional Design and Technology
The program addresses a growing field in learning and human performance, and provides a multidisciplinary area of study that draws students from many disciplines and backgrounds.
---
---
Start the Admissions Process
Start the admissions process today!
---
Contact OGCS
Contact the Office of
Graduate and Continuing Studies
Phone: (813) 253-6249
---
Request Information Packet
Receive information via mail and email.
---
Council for the Accreditation of Educator Preparation (CAEP)
1140 19th St. NW, Suite 400
Washington, DC 20036
(202) 223-0077
---