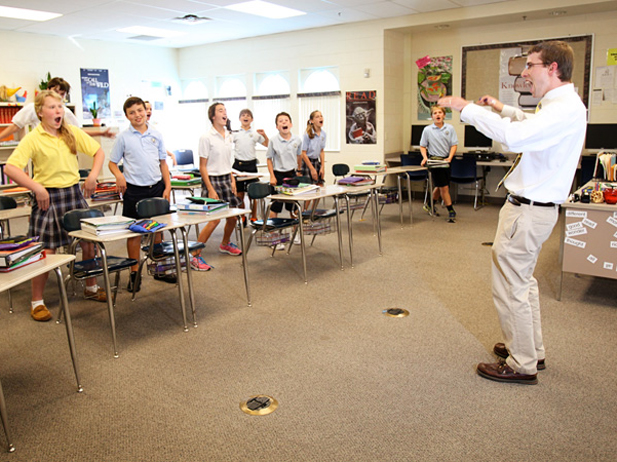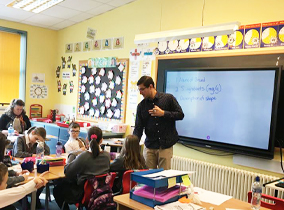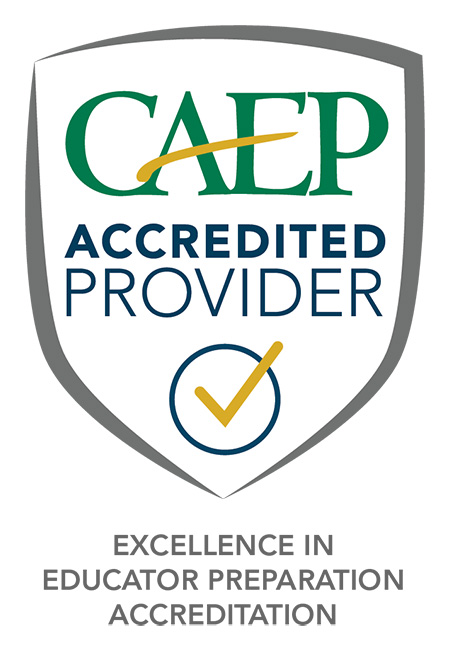 Council for the Accreditation of Educator Preparation (CAEP)
1140 19th St. NW, Suite 400
Washington, DC 20036
(202) 223-0077
CAEP Annual Reporting Measures - Undergraduate (PDF)
CAEP Annual Reporting Measures - EDL (PDF)
UT's Department of Education prepares students to become certified teachers upon graduation. UT students work with their peers, local educators and community members to develop their professional teaching skills. Upon the completion of their degree, students are equipped educators with the skills necessary to create an active learning environment and promote academic success in the classroom. Check out the Department of Education Fact Sheet (PDF) for more details about our programs.


Programs
Prospective students and undergraduates can choose one of the following degree program options. For specific information and requirements, see the academic catalog.
UNDERGRADUATE
The following undergraduate programs offered in the Department of Education are approved by the State of Florida and accredited by CAEP:
*Secondary education majors (math, biology, social studies and English) entering the program Spring 2021 or later, who also complete LIN 217 in their sophomore year, will earn an ESOL endorsement with their bachelor degree.
GRADUATE
** The EDL graduate program offered in the Department of Education is approved by the State of Florida and accredited by CAEP.
CERTIFICATION ENDORSEMENTS
Florida Teacher Certification Exam (FTCE)
English to Speakers of Other Languages (ESOL)
Reading
Active Learning Strategies
The department of education develops students into teachers who are prepared to create compelling learning environments. UT students learn to become teachers by studying and implementing active learning strategies such as:
Role play
Debate
Classroom model design
Simulations

Panel discussions
UT student development continues to grow through the utilization of case studies, self-evaluations and teaching practicum experiences. Courses in each of the academic programs listed above provide students with extensive experience working with children, adolescents and young adults in a variety of wide-range school settings.
For more information and requirements about Florida's Teacher Preparation Programs, students can visit the Florida Department of Education.
---