The R.K. Bailey Art Studios provides a 30,000 square-foot space for:
an art gallery; drawing, printmaking,
painting and ceramics studios;
an art library;
dance studio;
photography laboratory and darkroom;
an outdoor art workplace and sculpture display area;
and several classrooms.
The Fab Lab, a digital fabrication lab inside R.K. Bailey Art Studios, offers an architecturally sophisticated, technologically advanced space for students in the arts. The Fab Lab focuses on entrepreneurs and gives the students, as well as faculty, the opportunity to turn their ideas and dreams into prototypes and products. The imaginative and aesthetically focused spaces create an ideal environment for art and design majors to foster creativity and innovation. This is all possible because of the addition of:
laser cutters,
3D printers,
computer numerical control (CNC) routers,
large format printers,
vinyl cutters,
state-of-the-art computer technology,
a redesigned photography studio and darkroom,
two new high-tech classrooms,
and a re-imagined printmaking studio.
Learn more about the rebuild of the art studios.
The center of the building is the spacious home for the University's Scarfone/Hartley Gallery, which exhibits the works of faculty, students and visiting professional artists from around the world.
---
---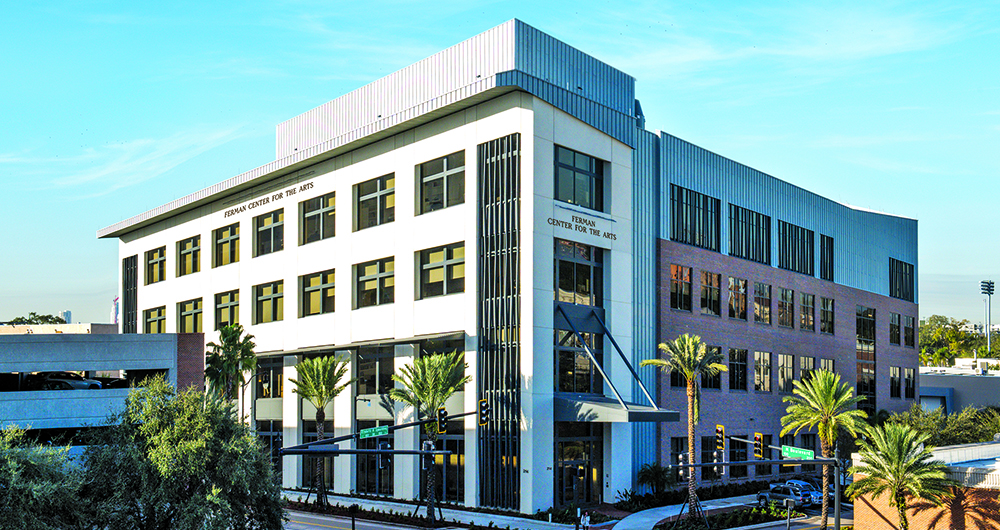 A new, four-story, 90,000-square-foot building on campus will provide spaces for UT's fine and performing arts.