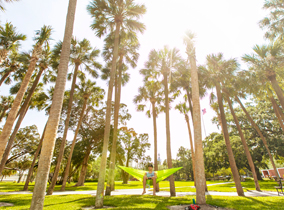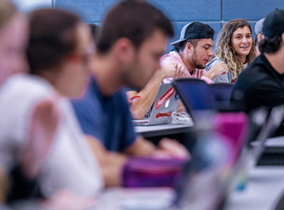 Freshman applicants should be one of the following:
Currently enrolled in high school with no college credits
Currently enrolled in high school with dual enrollment college credits
Graduated from high school with no earned college credits
International freshmen should also see the international admissions information
Please note that the application instructions on this page refer to entrance to the University. The following majors require separate departmental applications and/or requirements (see department links below for specific instructions):
Application
Admission is competitive and students are encouraged to apply early.
To apply, use either UT's paper (PDF), online application the Common Application or the Coalition Application.
Applications are evaluated for fall, spring and summer terms on a rolling basis. Students are notified of their status once all documents have been received for fall terms as follows:
Admission dates for Fall entry:
Early Action:
Applications completed by Nov. 15; notifications sent by Dec. 20.
Applications completed by Jan. 15; notifications sent by Feb. 20.
Regular Decision:
Applications completed between Jan. 15 and March 1; notifications sent by April 1.
Applications completed after March 1 are evaluated on a rolling basis.
Campus visits are strongly recommended, but personal interviews are not required.
Admission dates for spring entry:
Applications for spring entry are evaluated on a rolling basis until the class is full. Applying early is encouraged.
The following documents should be submitted:
Completed application
Official high school or secondary school transcript or GED results (plus official transcripts from all university or dual enrollment courses completed, if applicable)
$40 nonrefundable application fee
SAT and/or ACT scores are not required for admission or scholarships.*
Guidance counselor or teacher recommendation (not required if you already graduated from high school and have completed some college credits)
Essay (not required if you have already graduated from high school and completed some college credits)
*The University of Tampa will provide test optional undergraduate admission for all entry terms through Spring 2023. See SAT FAQ for additional information.
Admission
High school students may apply for admission at the end of their junior year. Applicants are evaluated on many criteria. A college preparatory curriculum is required, including a minimum of 18 academic units (four English, three science (two must be laboratory sciences), three mathematics, three social studies, two foreign language and three academic electives).

Admission is contingent on graduation from high school or acceptable scores on the high school equivalency test (GED).
The University awards course credit for acceptable scores on Advanced Placement tests administered by the College Entrance Examination Board, CLEP examinations and International Baccalaureate course exams.
Home-schooled students should also submit a copy of the 11th year annual pupil's educational progress evaluation or annual assessment test results, as well as a grade transcript for all completed work at time of application, if available.

Students may appeal an admissions decision by writing to the chair of the Faculty Admissions Committee. Documentation to support reasons for appeal should be included.
Learn More About UT
Check out our Viewbook and Videos for information about programs, faculty, student life and more!
Contact Information
The University of Tampa
Office of Admissions
401 W. Kennedy Blvd., Box F
Tampa, FL 33606-1490
Phone:
(813) 253-6211
Toll free:
(888) MINARET (646-2738)
Fax:
(813) 258-7398
Email:
admissions@ut.edu
---
---
Apply
Start the admissions process today!
---
Receive Information
Receive information via mail and email.
---
Follow UT on Instagram, Snapchat, TikTok and more.
---