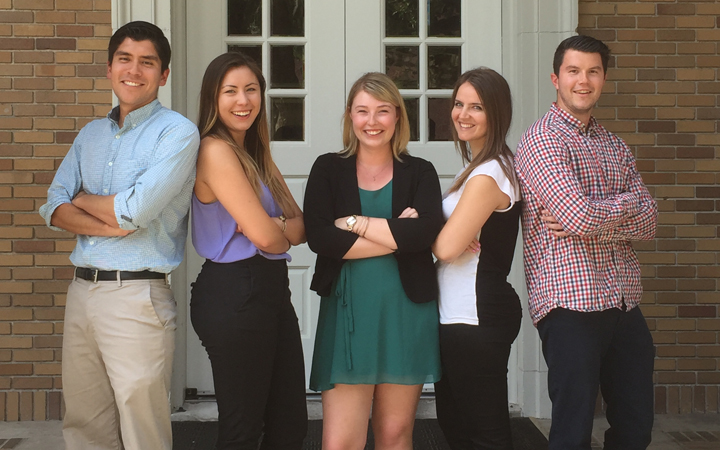 It's not often that students get to suggest business strategies to one of the world's most recognized coffee brands. But that's exactly what Starbucks is offering to business majors.

Starbucks is allowing the approximately 350 senior-level students to group in 70 teams to pitch business ideas to Starbucks leaders in a case study competition. The student teams will be tasked with considering all facets of the multi-national corporation and come up with innovations to strengthen the Starbucks business.

Professors will pick the top seven proposals, and the public, through social media, will be able to vote on which of the seven ideas they like the most. Starbucks leaders will ultimately choose which group's plan is the most creative, realistic and best presented on April 29.

The top seven teams and summaries of their ideas are included below. The Facebook poll is now closed.
TEAM: Tickle Me Pink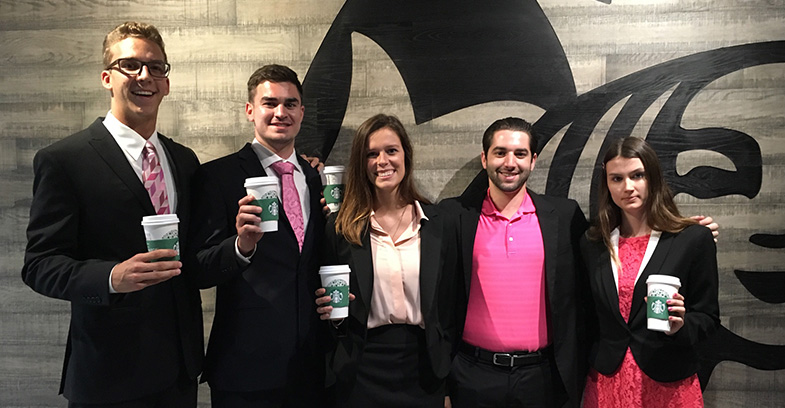 Business Strategy: Tickle Me Pink envisions a way of improving Starbucks in two facets: accessibility in new locations and continued improvement of barista satisfaction. We will begin to improve accessibility by implementing a floating Starbucks location in high-traffic waterfront areas. Barista satisfaction will be improved by the implementation of the "Work-Cation" program, which rewards high performing partners with working vacations in popular, domestic Starbucks locations. Read more.
TEAM: The Daily Grind
Business Strategy: During lunch, Starbucks should offer meals with bold, innovative flavors, and attract millennials through meal bundling with discounts. In the afternoon, Starbucks should introduce a weekly happy hour that reenergizes its customers and helps them transition out of the work day. Lastly, in the evening, Starbucks should reposition decaffeinated coffee to change the perception of the beverage.
TEAM: Dark Roast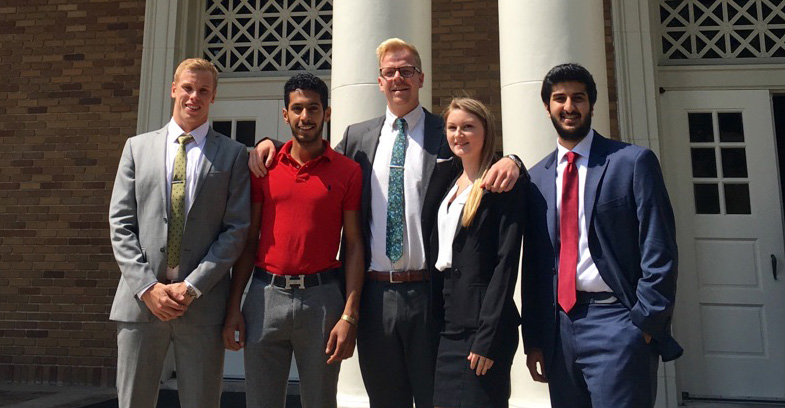 Business Strategy: Our recommendations are as follows: Implementing a vending machine in Starbucks stores for loyalty customers to borrow computer and phone chargers to have them spend more time in the stores; offering educational tasting classes to further customer's knowledge and understanding of what goes into Starbucks specialty drinks while better connecting to the communities in which their stores are located; and expanding the food menu further into the fast casual industry by adding freshly made cold cut sandwiches. Read more.
TEAM: Local Star Consulting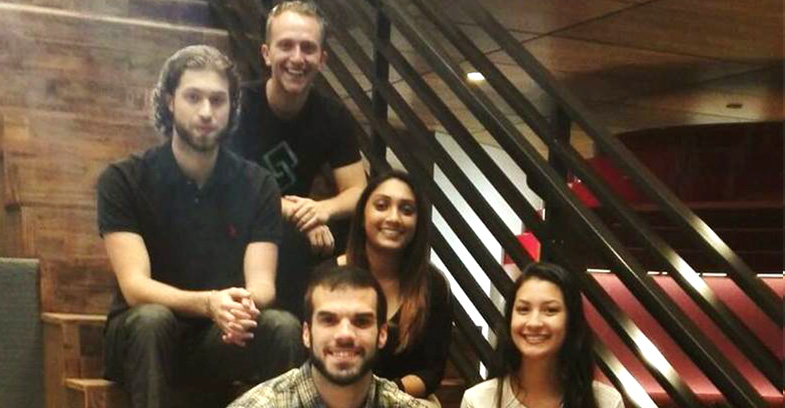 Business Strategy: The three problems we are solving are the go local movement, application improvement and attracting the afternoon crowd. Read more.
TEAM: MegaBucks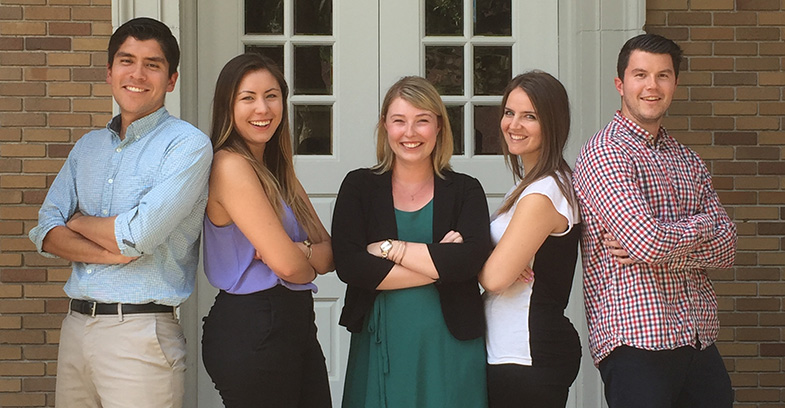 Business Strategy: MegaBucks believes the future of Starbucks lies with the communities they have built. By creating a more interactive and a immersive application, we see friends connecting with friends, neighbors connecting with neighbors and most importantly communities connecting with their third place, Starbucks. Through this app we plan on implementing a notification feature that will allow friends to know when and where they checked-in, a game called Starbucks Story which will allow users to receive an inside look on what it takes to be a Starbucks barista and finally, an events calendar where managers can plan events such as our Caffeinated Canvases. Read more.
TEAM: Not Your Average Cup of Joe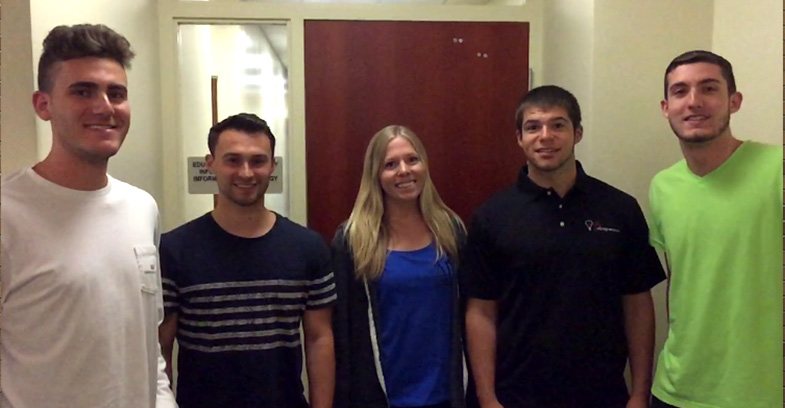 Business Strategy: The recommendations designed by our team aim to utilize Starbucks' leverage capacity and brand reputation in order to exploit new opportunities, as well as provide solutions for company wide weaknesses. Our unique ideas consist of a proposed partnership with YETI coolers, action plan to cure the "coffee rust" disease and bringing the Starbucks ice cream line to retail stores. Each recommendation focuses to exploit an opportunity, minimize a threat or both. Read more.
TEAM: X3
Business Strategy: With a focus on furthering the connection between Starbucks and the military, our team recommends Starbucks becomes the sole provider of instant coffee for the operational ration, also known as the "Meals, Ready-to-Eat" (MRE), giving Starbucks a chance to provide those who serve our country with a high quality cup of instant coffee in every MRE. This will allow worldwide distribution and will place Starbucks coffee at the center of every mission, to include humanitarian and disaster relief operations.
---