The University of Tampa participates in the Harvard National Model United Nations. Students must be enrolled in PSCH 212 to participate. Students do not have to major in political science or international studies to enroll.
UT students typically represent nonwestern countries at the annual competition, so participating students can use the course to work towards their Non-Western badge. In previous years UT students have represented countries such as Mongolia, Bulgaria, Vietnam and Tibet.
Interested students should contact either Associate Professor William Myers, wmyers@ut.edu, or Associate Professor Denis Rey, denis.rey@ut.edu.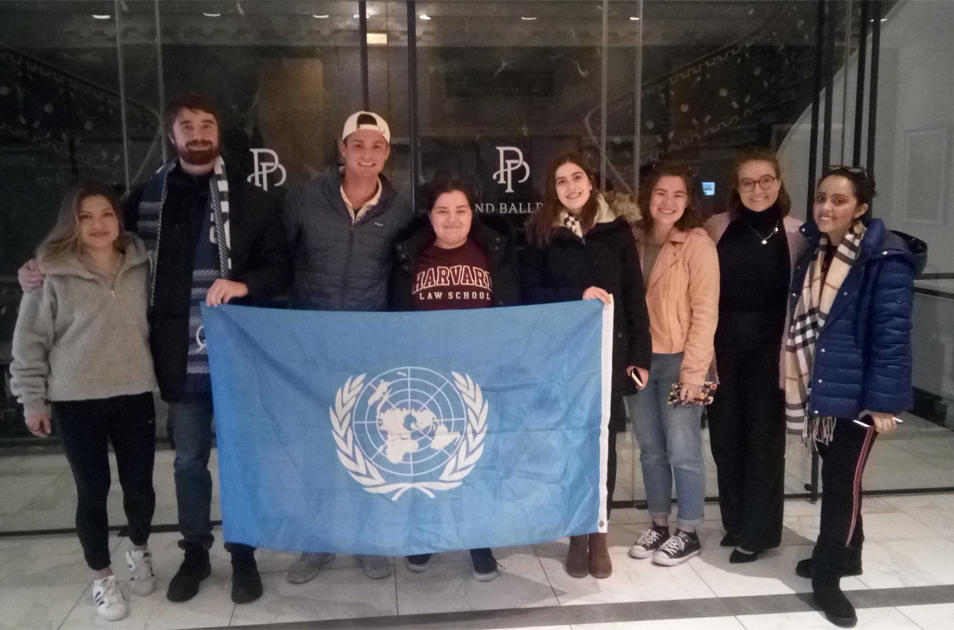 Students participating at the 2019 Model UN.
---