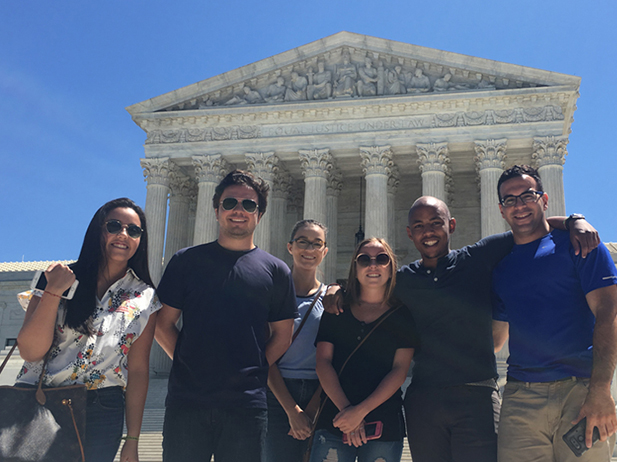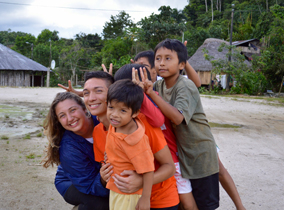 In the Department of Political Science and International Studies, students learn critical thinking, problem-solving, research and communication skills. Students get hands-on educations with small class sizes and faculty who bring their active research agendas into the classroom. Not only do students graduate knowing more about the subjects of their relevant major, they learn the analytical skills they need to land rewarding jobs and/or continue their academic careers in graduate school.
Majors
Bachelor of Arts in Political Science — Students learn how to study and analyze our political world using the tools of social science. Students majoring in political science learn to analyze the applications of political authority in the United States and around the world, including formal and informal institutions, mass public and elite behavior, and the processes through which societies decide how to allocate resources. Political science majors take a core of five courses designed to give students a broad understanding of different subjects and how political science research is conducted. Students apply their research skills in upper-level electives on more focused topics.
Bachelor of Arts in International Studies — International studies majors learn how to thrive in a multidisciplinary, globalizing environment. Students pursuing this degree take a core of courses that span three colleges and upper-level electives designed to give them a diverse skill set. They earn proficiency in a foreign language, study abroad and cap off their experience with a publication-worthy research project in their area of focus.
Minors
Minor in Political Science — Students learn to analyze the varied applications of political authority in the United States and around the world.
Minor in International Studies — Students take courses and gain international experiences across multiple disciplines.
Minor in Latin American Studies — The Latin American studies minor is designed to internationalize a number of existing majors by introducing students to the history, culture, politics and economics of Latin America and the Caribbean from an interdisciplinary perspective. This program helps students prepare for careers in government, business, academia and non-governmental organizations, as well as for graduate school in multiple disciplines.
Pre-Law
Pre-Law Advising — The University has not established a specialized pre-law major, but encourages prospective law students to pursue a course of study that includes a wide variety of liberal arts classes. In addition to a political science or international studies bachelor's degree, students may also consider a major in criminology or history and/or a minor in law and justice.
---