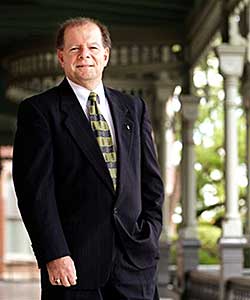 Welcome to the College of Social Sciences, Mathematics and Education (CSSME). Our college is one of the most diverse set of disciplinary programs organized in three clusters: social and behavioral sciences; pedagogical sciences; and mathematics and computational sciences. I encourage you to explore our webpages and learn more about our academic programs.
In addition to our undergraduate offerings, the College of Social Sciences, Mathematics and Education also offers four graduate degrees: a Master of Education in Educational Leadership, a Master of Science in Instructional Design and Technology, a Master of Education in Curriculum and Instruction, and a Master of Science in Criminology and Criminal Justice.
I am also extraordinarily proud that many of our programs at both the undergraduate and graduate level are externally accredited, approved or certified by outside agencies. These include:
Commission on the Accreditation of Programs in Applied and Clinical Sociology
Council for the Accreditation of Educator Preparation
Academy of Criminal Justice Sciences
Society of Actuaries
Florida Department of Education
Lastly, an enduring value of our college is to ensure students have a multitude of opportunities for experiential, hands-on, real-world and international experiences. This is often accomplished through student internships, study abroad and UT travel courses, as well as mentored research, including honors research fellowships and independent studies. Many of these opportunities result in academic conference presentations and publications for our students.
The opportunities to connect, innovate, find your path and truly get the most out of your collegiate experience are all here in the College of Social Sciences, Mathematics and Education. Now go for it!
---