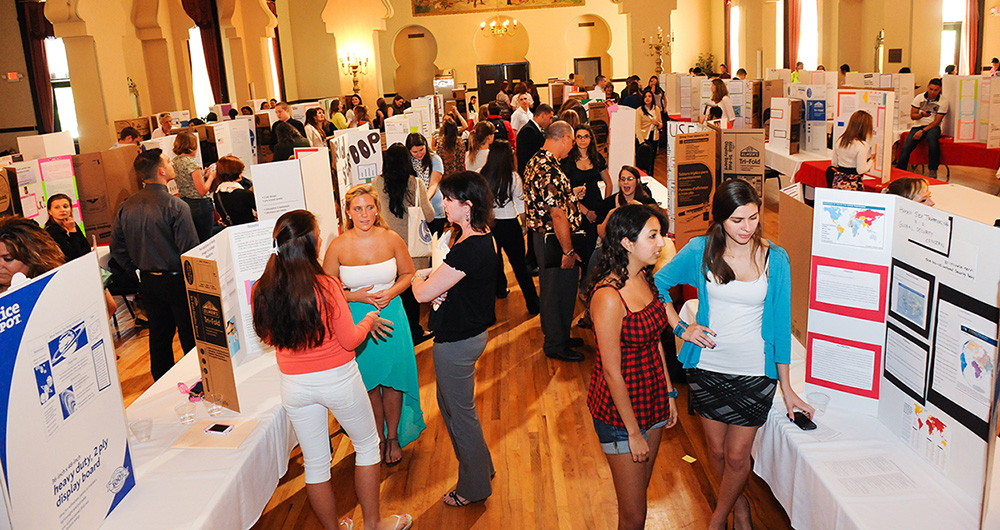 The College of Social Science, Math and Education (CSSME) Undergraduate Research Conference, during Undergraduate Research Celebration Week, provides an opportunity for undergraduate students to present their research projects in a poster format. Research may have been performed as part of a course, an Honors Research Fellowship, a project sponsored by the Office of Undergraduate Research and Inquiry, or an independent project conducted under the supervision of a faculty mentor. Projects that are in progress or in the early stages of development are also encouraged to attend.
The symposium provides participants with excellent preparation for future presentations in both educational and professional settings. Students who are not currently engaged in research projects are also encouraged to attend to learn more about student research within CSSME and the Office of Undergraduate Research and Inquiry.
CSSME Undergraduate Research Conference Spring 2022
When: Wednesday, April 27, 2022
Time: 4 to 6 p.m.
Where: Fletcher Lounge, Plant Hall
Poster Submission Deadline: Friday, April 8, 2022
Contact: Professor Stephen Blessing, sblessing@ut.edu
Poster Presentation
CSSME faculty members will serve as judges to evaluate the quality of the research presented by students. Monetary prizes will be awarded to the top presentations.
The posters will be judged by faculty based on the following criteria:
Clear focus or central research question/problem statement
Sound research methodology
Clear presentation of results/product/performance or expected outcome and ability to answer questions
Progress on the project to date
Contribution to the field or discussion of the potential impact
Suggested Presentation Guidelines
The purpose of the poster should be to engage audience members in a discussion of the research. The poster should be no larger than 3 feet tall by 4 feet wide. Easels with boards will be provided to display the posters. Posters should have a title and list of authors and their affiliations at the top. The poster should include a copy of the abstract. The body of the poster should be self-explanatory and include an appropriate balance of text and graphics in describing the research project or activity. Graphic components may include data tables, graphs, photographs or diagrams and should be labeled to communicate their significance.
Past Conference Programs:
2020 and 2021 Undergraduate Research Conferences were canceled due to COVID-19.
---