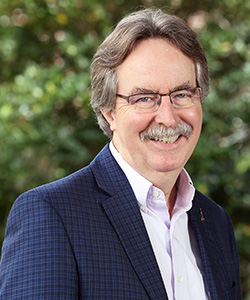 Welcome to the College of Natural and Health Sciences (CNHS). Our college is a diverse group of six departments and more than 20 majors. The CNHS departments are the Department of Biology, the Department of Chemistry, Biochemistry and Physics, the Department of Health Sciences and Human Performance, the Department of Nursing, the Department of Sport Management and the Department of Physician Assistant Medicine.
All of our faculty members are experts in their creative scholarship, but what brought each to The University of Tampa is a dedication to teaching. Our faculty and staff are committed to providing our students with a transformative educational experience. Our students are comfortable with courses across the University, because they recognize that creativity is fostered by engaging with diverse ideas. Whether conducting research alongside their professors, working with clinicians to diagnose and treat patients, or interning locally or abroad, our students are actively applying their knowledge to address real-world issues.
As dean of CNHS, I encourage you to explore new opportunities that you may not have considered. A rewarding university experience is not about checking off requirements; it is about discovering the many opportunities at The University of Tampa and finding the right experiences for you. Explore, analyze, question, design and lead. Create your academic pathway, and we will travel along it with you.
- Paul Greenwood, Ph.D.
Dean, College of Natural and Health Sciences
---