The University of Tampa's exercise physiology laboratories are designed for studying human performance, exercise metabolism and cardiovascular and muscle physiology.
The Human Performance Research Lab contains the latest computerized systems for the measurement of oxygen uptake, blood lactate and blood gas analyzers. Electromyography is used to analyze skeletal muscle activation, and accelerometers are used to quantify the rate and velocity of human movement. The lab also houses the most current force plate technology along with computerized Monarch Wingate bikes, capable of measuring power output in real time. 
Our unique environment provides one of the best research experiences and ample opportunities for students to receive national exposure for their achievements. In 2011, faculty led six students to publish several national abstracts at the National Strength and Conditioning Conference, one of the largest and most prestigious in the field of human performance research (read more).
Our students gain skills and competencies that set them apart from other applicants when applying for grad school. For more information visit the Martinez Sports Complex, room 108. For information about studies performed in the last year, please browse the papers listed below.
Published Abstracts from University of Tampa 2011
Wilson, J.M., Lee, S-R., Henning, P.C., Ugrinowitsch, C., Grant, S.C., Park, Y-M., Masad, I.S., Leonard, K.P., Zourdos, M.C., Bakhshalian, N., Panton, L.B., and Kim, J-SEffects Of β-hydroxy-β-methylbutyrate (hmb) On Myofiber Dimensions And Myogenic Capacity In Young And Old Fisher 344 Rats Med. Sci. Sports. Exerc. Denver 2011 Conference.
Miller, A., Alcantara, Z., Otero, K., Duncan. N., Anderson, J.C., Wilson, J.M., (2011) Changes in peak velocity following 5 different warm up implements. National Strength and Conditioning Association Annual Conference.

Wilson, J.M., The Effects of Amino Acids and Their Metabolites on Age Related Muscle Loss. Proceedings of the International Society of Sports Nutrition National Conference (2011)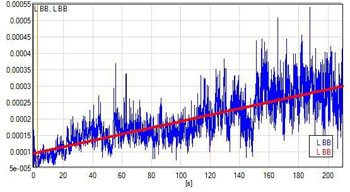 Cannata, M., Miller, A., Duncan, N. Anderson, J.C., Bergman, C., Alcantara, Z. Wilson, J.M. (2011) The Effects of various warm up implements and rest period lengths on batting acceleration, force, and velocity in the hitting zone. National Strength and Conditioning Association Annual Conference

Alcantara, Z. Miller, A., Duncan, N., Anderson, J.C., Bergman, C., Wilson, J.M. (2011) Differences among swing kinetics, kinematics, and end point fatigue between 5 varying normal and weighted bat conditions. National Strength and Conditioning Association Annual Conference

Bergman, C., Miller A., Duncan, N., Anderson, J.C., Alcantara, Z., Wilson, J.M. (2011) The relationship between rise time using electromyography in the triceps and bating velocity. National Strength and Conditioning Association Annual Conference

Duncan, N., Miller A., Cannata, M., Otero, K.., Anderson, J.C., Wilson, J.M., (2011) The relationship between forearm grip strength, peak forearm activation and batting velocity amongst college NCAA athletes. National Strength and Conditioning Association Annual Conference
Published Papers from The University of Tampa Human Performance Lab in 2011
Wilson J.M., Loenneke, J.P, Willson, G.J., Zourdos, M., Kim, J-S., (In Press) The Effects of Endurance, Strength, and Power Training on Muscle Fiber Type Shifting. Journal of Strength and Conditioning Research

Wilson J.M., Rhea, M., Loenneke, J.P, Wilson, S. M. C., Anderson, J.C. (In Press) Concurrent Training: A Meta Analysis Examining the Interference Effects of Endurance Exercise on Strength Training Outcomes. Journal of Strength and Conditioning Research

J.P. Loenneke , J.M Wilson, G.J. Wilson, T.J. Pujol, and M.G. Bemben (2011) Potential Safety Issues with Blood Flow Restriction Training. Scandinavian Journal of Medicine and Science in Sports. Aug;21(4):510-8.

J.P. Loenneke , J.M Wilson, G.J. Wilson, T.J. Pujol, and M.G. Bemben (2011). Validity of the Current NCAA Minimum Weight Protocol. Annals of Nutrition and Metabolism 58:245–249

J.P. Loenneke, C.A., Fahs, J.M Wilson, and M.G. Bemben (In Press) Blood Flow Restriction: The Metabolite/Volume Threshold Theory. Medical Hypotheses

Zourdos, M.C., Wilson, J.M., Ugrinowitsch, C., Sommer, B.A., Lee, S-R., Park, Y-M., Henning, P.C., Hornbuckle, L.M., Naimo, M., Panton, L.B., and Kim, J-S. (In Press). The effects of dynamic stretching on endurance performance and energy costs in trained runners. Journal of Strength and Conditioning Research.

La Bounty, P., Campbell, B., Wilson, J.M., et al. (2011) International Society of Sports Nutrition Meal Frequency Position Stand. Journal of the International Society of Sports Nutrition. 8:4

De Sourza, E. O., Cainelli, L.F., Pires, F., Wilson, J.M., Fanchini, E., Tricoli, V., Ugrinowitsch, C. 2011 Acute effect of a maximum strength and a strength endurance exercise bout on the subsequent aerobic exercise. Journal of sports science and medicine 10, 565-570

Loenneke, J.P., Wilson J.M., (In Press) Acute and Chronic Testosterone Response to Blood Flow Restricted Exercise' Hormone and Metabolic Research.

Loenneke, J.P., Wilson, J.M (In Press) Blood Flow Restricted Exercise: A Meta Analysis Examining the Effects of Exercise Type, Volume, and Frequency of Training. European Journal of Applied Physiology