UT's Master of Education in educational leadership is a cutting-edge program that caters to working professionals by offering flexible scheduling options such as traditional, weekend and hybrid instructional models. Throughout the program, candidates engage in experiential tasks directly aligned with the Florida Principal Leadership Standards and FELE (Florida Educational Leadership Exam) goals. Given the wide range of leadership responsibilities associated with being a school leader, this program offers an embedded internship every semester to ensure opportunities for candidates to benefit from hands-on learning and practical application.
Who enrolls in this program?
Students who enroll in the M.Ed. in educational leadership intend to pursue a career in school administration or a leadership role within an educational setting. Educational leadership encompasses a wide variety of career paths such as lead teacher, instructional coach, content supervisor, vice principal and principal. Candidates for this program must have at least two years of classroom teaching experience. Candidates come from a variety of backgrounds in education.
What is the structure of the program?
The M.Ed. in educational leadership curriculum is geared toward the goals and state standards of principal leadership. All courses prepare students for the FELE, which is a certification requirement to become a school leader in Florida. Students can complete the program in as little as 12 months, with the majority of the coursework being completed during the summer. Applications are accepted every semester, so students can start the program at any time.
When does the program start?
Students can start the program during the fall, summer or spring semester. Semester start dates are the following:
Spring 2022: Jan. 18, 2022
Summer 2022: May 23, 2022
What courses are offered?
A comprehensive list can be found in the course catalog. A small sampling of the courses offered includes:
Instructional Leadership
Organizational Leadership, Safety and Decision Making
Human Resources, Recruitment, Development and Retention
Curriculum and Achievement
Communication and Technology for School Leaders
What are the benefits of the program?
Provides the necessary credentials to become a school administrator, district-level leader or school leader
Advanced professional coursework supports classroom teaching, school leadership capacity and advancement in the school system
Candidates experience practical and relevant learning opportunities through embedded internships every semester
Candidates are able to begin their professional network with instructors who are principals, superintendents and school leaders throughout the greater Tampa Bay area
Mentorship and career support from expert faculty members who hold doctorate degrees in the field
Offers an annual FELE prep workshop for all EDL candidates
Guaranteed Admission for UT Graduates
Students and alumni who earned a bachelor's degree in an education area from UT are guaranteed admission to the M.Ed. in Educational Leadership program.
Applicants must have two years of successful teaching experience and a current teaching certificate, as well as two letters of recommendation (one from a current or most recent school administrator).
Applicants also must have a minimum undergraduate GPA of 3.0. (This requirement is waived for alumni who graduated after 2017.) The application fee, résumé, personal statement and TOEFL requirements are waived.
This unique opportunity was created in recognition of the exceptional quality of UT's education programs, and the University's mission to support continuing education and professional growth. Please email ut2ut@ut.edu or visit UT2UT if you are interested or have questions about guaranteed admission.
Guaranteed Admission for Qualified Educators
The University of Tampa has formed a special partnership with Pasco and Hillsborough County Schools that makes UT the preferred provider of education for educators seeking certification or a master's degree in educational leadership.
UT offers the following unique options for Pasco and Hillsborough County educators:
Qualified Pasco and Hillsborough County educators can enroll at UT as non-degree seeking students and take courses that meet the competencies and skills required for the Level 1 Educational Leadership State Certification.
Pasco and Hillsborough County educators that earned a bachelor's degree from a CAEP-accredited institution are also guaranteed admission to UT's M.Ed. in Educational Leadership program.
The application fee is waived for Pasco and Hillsborough County educators.
Visit Educational Leadership Program for Pasco County Educators for more information.
---
---
---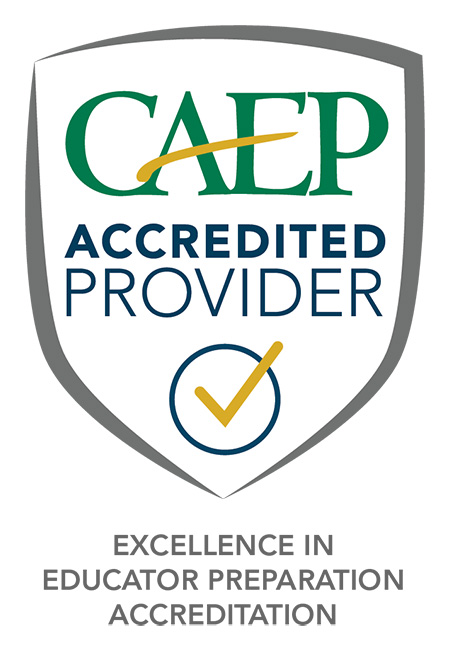 Council for the Accreditation of Educator Preparation (CAEP)
Start the Admissions Process
Start the admissions process today!
---
Contact OGCS
Contact the Office of
Graduate and Continuing Studies
Phone: (813) 253-6249
---
Request Information Packet
Receive information via mail and email.
---