---
Search by Category
Search Organization Name:
Select Organization
L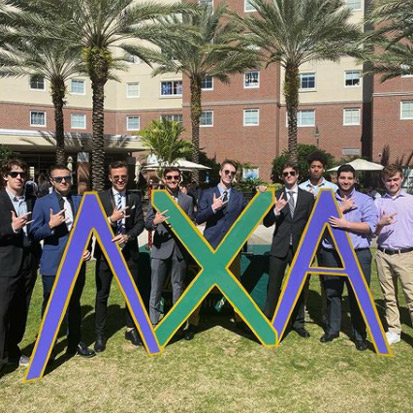 Description:
Lambda Chi Alpha's mission is to inspire and equip men to lead an ethical life of growth, service and leadership. A world where the ideal man pursues a life of respect and inclusion for all; supports one another to make a positive impact on society and models loyalty, duty, respect, service and stewardship, honor, integrity and personal courage.
Website: instagram.com/utlambdachialpha
---
Description:
The Little Saint Nick Foundation (LSNF) inspires kids in communities to help other kids in need who are hospitalized. We help kids in need through entertainment, education and activities. We touch the lives of sick kids all along their journey from the time they arrive at the emergency department through their hospital stay. The Little Saint Nick Foundation's vision is to establish chapters in local communities in all 50 states in the United States to develop and nurture a nationwide culture of volunteerism and service to others amongst kids of all ages.
---
Description:
Live Well UT empowers the UT community to continually improve healthy behaviors in themselves and others based on a holistic well-being philosophy. Live Well UT addresses all aspects of a balanced life through assisting the wellness department in its mission of providing a forum of wellness initiatives, and addressing the community's dynamic needs by means of education and services.
Website: livewellut.org
Instagram: instagram.com/livewellut
---