---
Search Organization Name:
Diversity/Cultural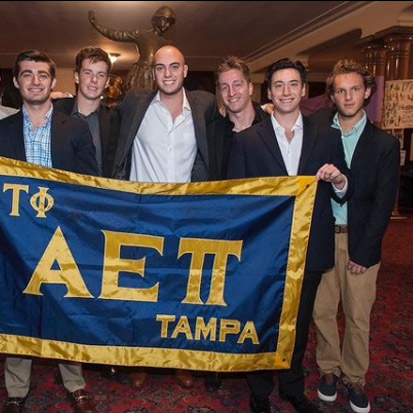 Description:
The mission of Alpha Epsilon Pi is to provide education, resources and training to the future leaders of the world's Jewish communities. This mission is demonstrated every day through acts of brotherhood, Tzedakah (charity), social awareness and support for Jewish communities and Israel. Our basic purpose is to provide the opportunity for a Jewish man to be able to join a Jewish organization whose purpose is not specifically religious, but rather social and cultural in nature. Alpha Epsilon Pi is open to all who are willing to espouse its values and mission.
Website: instagram.com/utaepi
---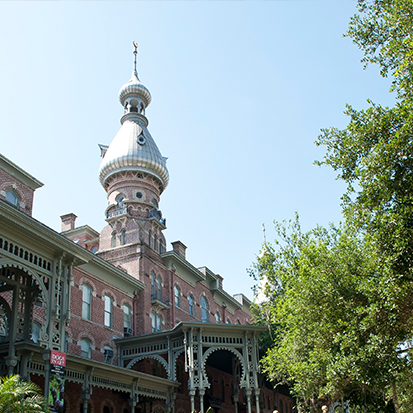 Description:
The Awareness Club (AC) strives to raise awareness and money for frequently overlooked causes and to bring people together to show support for others of different abilities and situations through volunteering and educating others on the issue(s).
Goals include: consistent meetings, participating in various charity walks, creating our own Young Athletes Program and building a community.
---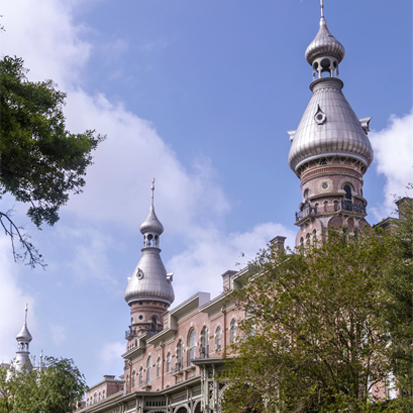 Description:
The mission of Best Buddies is to establish a global volunteer movement that creates opportunities for one-to-one friendships, integrated employment, and leadership development for people with intellectual and developmental disabilities (IDD). We do this by matching student volunteers in mutually enriching friendships with persons with intellectual and developmental disabilities.
---
Description:
The University of Tampa's Black Student Union exists to encourage a positive image of minority students and to support its members in achieving their educational and social goals. Membership in this organization is open to all students.
Website: instagram.com/utampabsu
---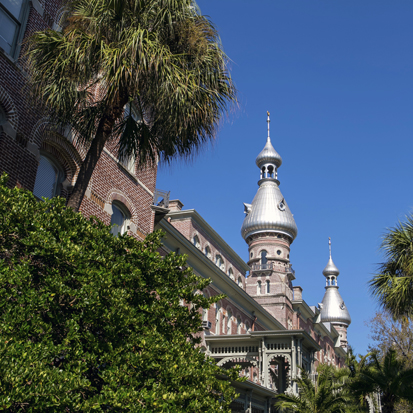 Description:
The mission of the Caribbean Dance Troupe is to introduce the Caribbean and West Indian cultures through the performance of dance to calypso, soca, dancehall and reggae music to the students of The University of Tampa.
---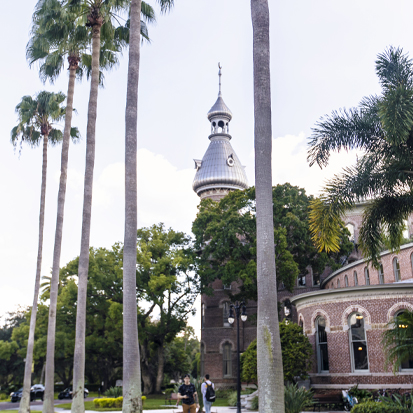 Description:
Through after-school art programs, self-advocating UT students with learning and attention differences will be paired with similar students in a partner middle school who struggle with self-doubt due to their academic and social challenges. UT student mentors will share personal experiences with their mentees, describing processes they followed to overcome obstacles and succeed despite the odds.
---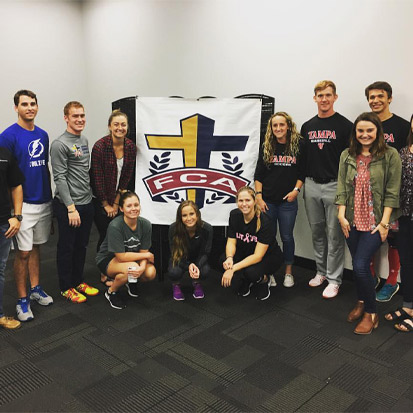 Description:
We exist to present UT students, coaches and all whom they influence with the challenge and adventure of receiving Jesus Christ as Savior and Lord. We want to serve Him in our relationships with each other and in the fellowship of the church.
---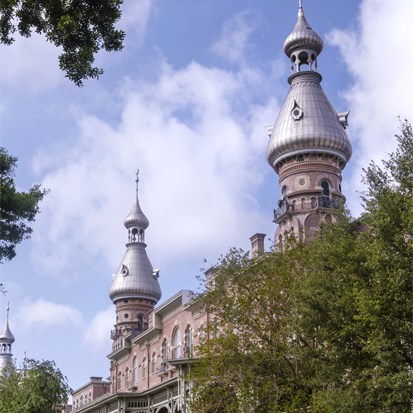 Description:
"I am that girl" is a nationwide movement that cares about the mental health and physical insecurities of women, femmes, female presenters and woman-identifiers. It has a transformative understanding of the epidemic of self-doubt that affects girls around the world and aims to promote self-worth. Our organization on campus is connected to the nationwide movement, but we can work independently, which means we can focus on issues that we identify on our campus. It is open to everyone regardless of gender, sex or gender expression!
---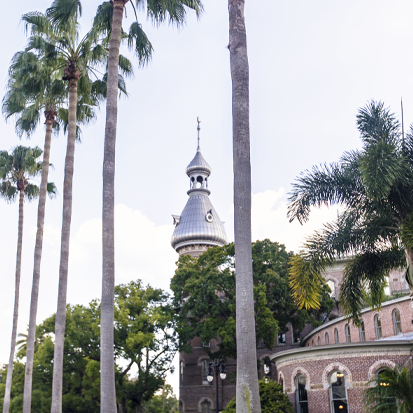 Description:
The Indian Cultural Association seeks to unite and promote Indian culture throughout UT's campus. ICA hopes to serve as a gateway for all students to learn and explore the essence of Indian culture.
---
Description:
The purpose and goals of Minorities in Pre-Law at UT is to promote a coalition and open communication among students (including, but not limited to minorities) and instill students with greater awareness and commitment to minorities in the legal field. Additionally, law is the least diverse profession in the United States, largely due to unequal access to legal education and minorities feeling they would be voiceless within the legal community. To address this, we aim to help foster the development of these students by providing them with social events to connect them with members of the legal field, resources to help them with exam preparation, and opportunities to get involved with the legal community, so no one feels like they are alone in the pre-law community.
---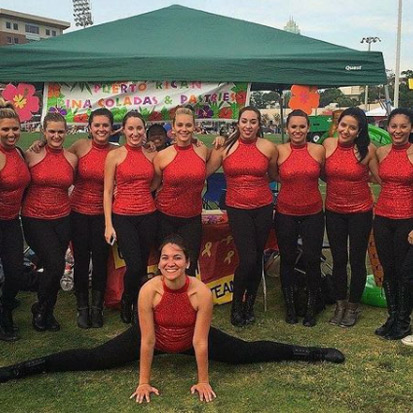 Description:
The University of Tampa Spanish Dance Team exists to give an opportunity for those who are seeking a creative outlet in the art of dance, specifically hip-hop and jazz with a Spanish influence.
Website: instagram.com/p/CKuhRQJDHHT
---
Description:
Spartan Sustained Dialogue is a chapter of the national Sustained Dialogue Campus Network student-led organization that works to improve community relationships through the practice of dialogue. The focus is on educating the campus on social justice issues through dialogue on the "Big 10" social identities. These identities include but are not limited to race, ethnicity, gender, sexual orientation, socioeconomic status, religion, ability and age. Our goal is to bring awareness to our campus about different social identities and world inequities; to provide a space for all genders to feel represented on our campus, so everyone can dialogue together; to provide professional development in regards to diversity and inclusion for faculty, staff and students.
---
Description:
Mission Statement: The University of Tampa's Diversity and Inclusion organizations are dedicated to providing each student with knowledge and social spaces that promote healthy relationships with each unique identity and between each identity. Diversity and Inclusion is the new home for many student-focused, student-led and staff-supported diversity and inclusion programming, organizations and initiatives.
---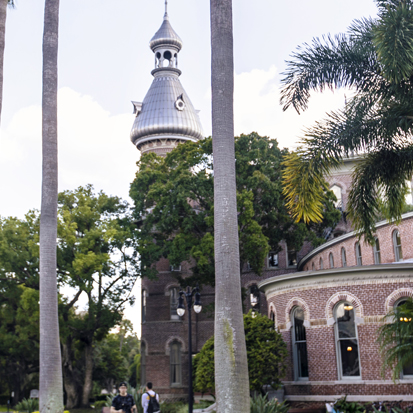 Description:
UTampa Pride is a safe space for LGBTQ+ people and allies to come together for activism, education and social events. Our group serves to raise awareness and address issues pertaining to all LGTBQ+ people and to provide a safe environment for support. We host a variety of events such as general meetings, activist opportunities, fundraisers and our annual drag show. During our general meetings, we cover a wide range of topics including gender, sexuality, coming out, activism and how to be an active ally.
Website: instagram.com/utampapride/
---