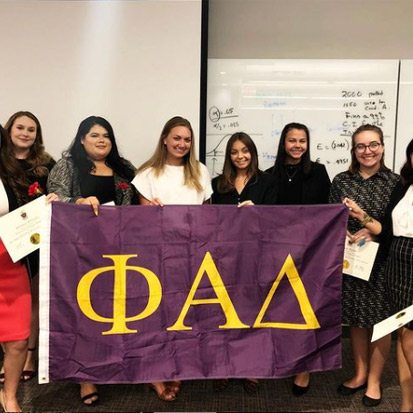 Phi Alpha Delta's pre-law program assists undergraduate students in making an informed decision about pursuing a legal career, deciding which law school to attend and preparing for law school.
Phi Alpha Delta remains the only law fraternity and international legal organization with an international pre-law program committed to meeting the needs of undergraduate students interested in the law.
A Phi Alpha Delta pre-law chapter holds programs that enable members to make those decisions, including LSAT prep and educational programming and workshops; attorney panels and presentations; law school and law firm visits/tours; alumni networking; community service; and national and local leadership development.
Website: instagram.com/utampapad