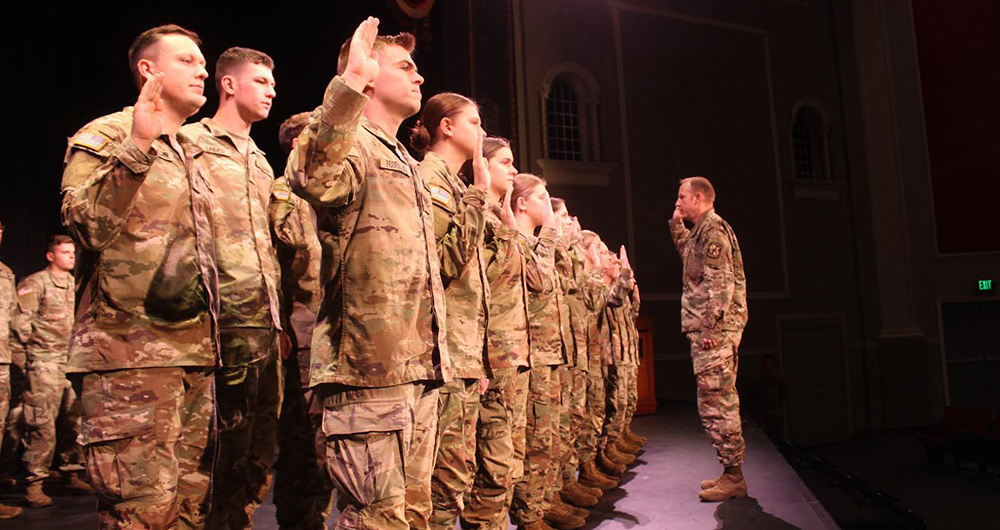 Mission/Vision Statement
ROTC's primary mission is to train, educate, and develop future leaders for the U.S. Army. It provides college students the opportunity to learn leadership skills, military tactics,
and the values necessary to become effective commissioned officers in the U.S. Army, Army Reserve, or Army National Guard. The ROTC program aims to produce officers who are physically fit, mentally agile, morally, and ethically strong, and capable of leading Soldiers in the defense of the nation.
The University of Tampa's Army ROTC program is a distinguished contributor to the Army's mission. Our program is top 15% out of all the programs in the nation and nationally recognized, over 97% of our cadets are selected for active duty, and the other 3% self-select for the National Guard or Army Reserve, the average cadet GPA is an impressive 3.4, we provide several services to our community and take a great amount of pride in our family-oriented environment. We believe these characteristics are a few of the reasons we develop and commission some of the finest officers in our military. Spartans Lead the Way!
---
---
The University of Tampa - Army ROTC
(813) 257-3042
Fax: (813) 258-7438
Email: rotcroo@ut.edu
LTC Geoffrey Shorr
Professor of Military Science
(813) 257-3047
Email: gshorr@ut.edu