Every semester, senior business majors and graduate business students spend weeks immersed in the internal fabric of a business, studying its management, finances, marketing goals, accounting and IT functions. At the end, the teams of students compete to offer the best recommendation on improving the business' strategy.
The Strategic Analysis Program has similar goals but different design for undergraduate and graduate students. For the undergrads, at least 50 teams analyze the same company during the semester. In the MBA version, each student team is assigned to a different company; in a typical semester, there are a dozen or so companies each working with an assigned team. In both instances, the client companies are provided a comprehensive, objective assessment of their strategy.
The Strategic Analysis Program functions under the direct supervision of a professor and is the capstone course for students in the Sykes College of Business. Started in the spring of 2008, more than 650 companies large and small have participated, including Mr. Empanada, College Hunks Hauling Junk, OneTouch Direct, United Way Suncoast and Starbucks.
Jody Tompson, professor of management and director of the UT Naimoli Institute for Business Strategy which hosts the case competition, said it's a great experience for innovative learning about strategy for organizations and students. "Building a consistently successful strategy can be a messy, cumbersome process," Tompson explained. "Our program helps companies with the process and exposes students to the strategic issues companies are facing today."
Special recognition and thanks go to Vince Naimoli, chairman and founding partner of the Tampa Bay Rays. Naimoli's endowment of the program has enabled UT to maintain an operating budget and administer the Strategic Analysis Program.
---
---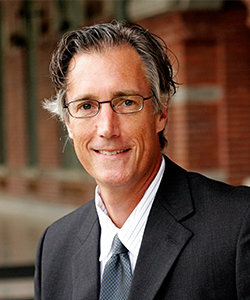 Jody Tompson, Professor
Director of the Naimoli Institute
(813) 257-3284
jtompson@ut.edu