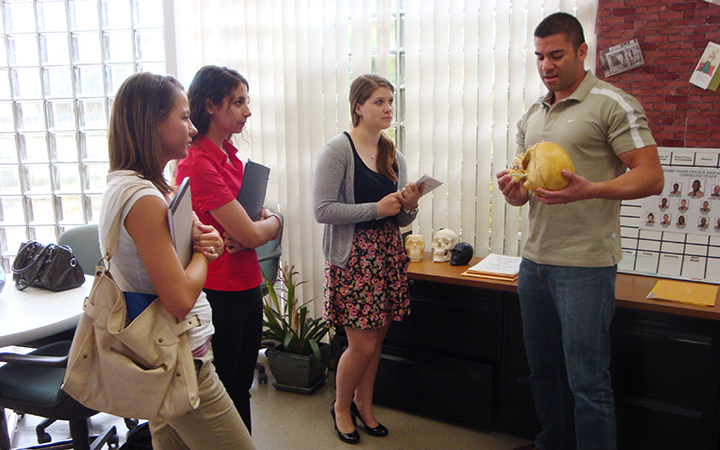 The Bachelor of Science in Criminology and Criminal Justice program prepares students for graduate school or an entry-level position in the criminal justice field. The criminology major is interdisciplinary in that faculty have been trained in a number of fields and are thus able to offer students a diversity of courses. Students receive exposure to the most recent thinking and research in each substantive area.
Criminology students can begin a criminal justice career before graduation through internships in all areas – police work, the courts, customs, corrections, juvenile facilities, enforcement, investigation, safety and security, public defender's office, etc. – and on all levels of government.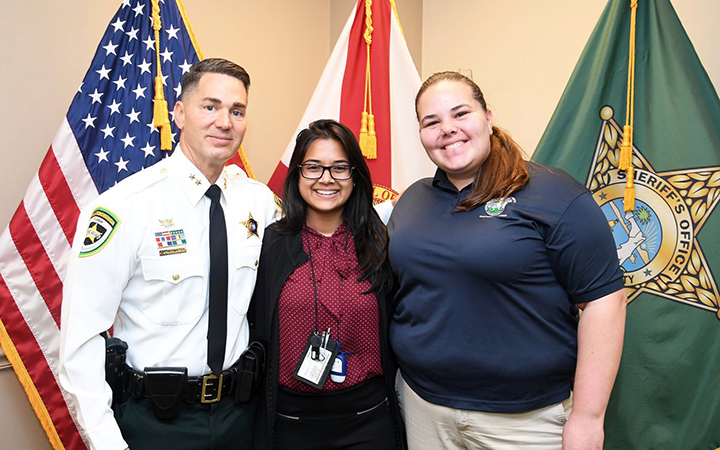 UT students have internship opportunities with national and local law enforcement agencies, such as the Hillsborough County Sheriff's Office.
The program offers small classes and individualized guided research projects. Judges, lawyers, government officials, public defenders, state attorneys, U.S. Customs officials, law enforcement personnel and FBI agents are frequent guest speakers. Students participate in "working tours" at the Arcadia State Hospital, Florida Bar Conferences, juvenile detention center, crime labs and adult correctional facilities.
Students have opportunities for comparative summer studies in England, France, Germany, the Netherlands, Belgium and Scotland. These trips allow students to compare enforcement and criminal justice systems not just in a textbook, but in the countries themselves.
During a recent travel course, students examined the criminal justice systems of Barcelona, Rome and Athens. Here they are shown in the Parliament of Catalonia.
---