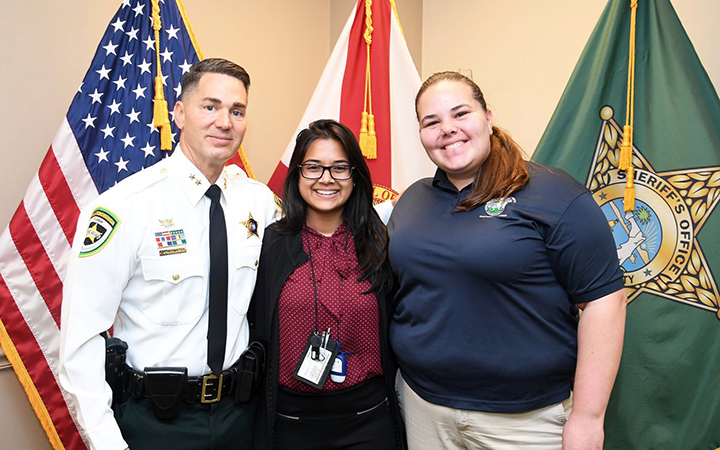 The Department of Criminology and Criminal Justice prepares graduates for some of today's most fascinating and rewarding careers in professions that serve the community and the society-at-large in law enforcement, the courts and corrections, and victim advocacy. Students gain a comprehensive understanding of the nature of crime and of the criminal justice system through an interdisciplinary course of study and hands-on learning opportunities, such as participating in internships, observing actual criminal trials in state and federal courthouses and traveling abroad to see first-hand how other criminal justice systems operate.
Experiential Learning
The Department of Criminology and Criminal Justice has had a long tradition of encouraging experiential learning. Each faculty member attempts to include an experiential learning component in every class taught. Examples include field trips to jails and prisons including Florida's death row, crime laboratories, mental health facilities and police departments.
During a recent travel course, students examined the criminal justice system in Barcelona, Rome and Athens. Here they are shown in the Parliament of Catalonia.
Students also have opportunities for comparative criminal justice studies by traveling abroad. Faculty have escorted students to countries such as England, France, Germany, the Netherlands, Belgium, Poland, Italy, Czech Republic, Austria, Hungary, Slovakia and Scotland. Travel abroad courses allow students to compare the enforcement of laws and the functioning of criminal justice systems that is not just found in textbooks, but in the countries themselves.
---