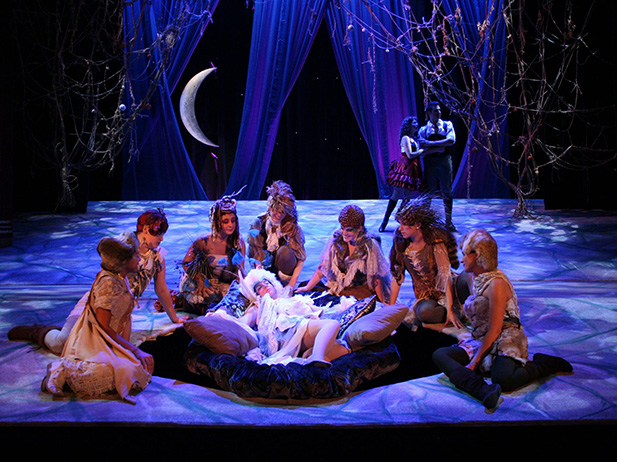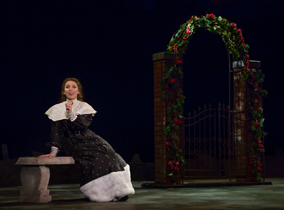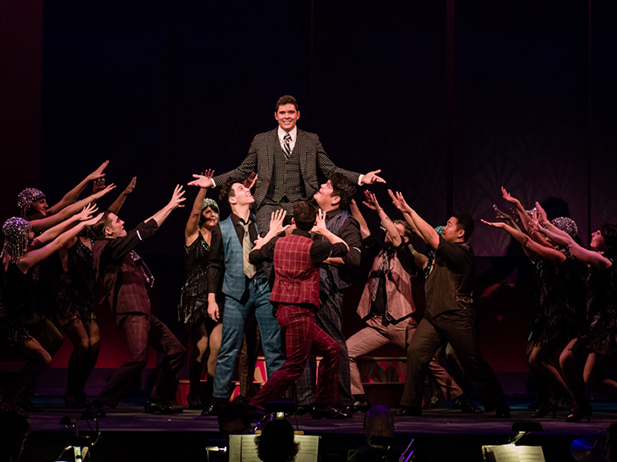 The musical theatre major at UT is designed to prepare students for a career in the performing arts. The major incorporates the disciplines from three performance areas: music, drama and dance. Students have the opportunity to perform in six theatre productions per year (two musicals, two plays, one musical cabaret and one studio or experimental theatre production) as well as a variety of vocal ensembles. Students are also strongly encouraged to participate in a number of dance productions as well. In addition to these performance experiences, students will be offered workshops, lectures and presentations, classes and special activities/events throughout the academic year.
Requirements
All prospective MTR majors MUST audition and be accepted into the program as well as apply for acceptance to The University of Tampa.
All auditions for musical theatre, theatre and dance will be accepted digitally or in person at an official admissions open house date.
All audition material should be submitted using your SpartanStart Portal (you will receive access to your SpartanStart Portal once you apply to UT).
To be considered for performance-based scholarships, auditions must be submitted by March 1.
Students should prepare the following materials for the audition process
One "up-tempo" AND one "ballad" from the musical theatre repertoire (32-bar cuts each)
One contemporary monologue—comic or dramatic—not to exceed 1:30 minutes
Prospective students should also be prepared to discuss any prior formal dance training. If you have any questions, please contact Rachael Dugo at rdugo@ut.edu.
Topics of Study
music theory and musicianship
voice
music ensembles
career development audition seminar
world theatre
acting
play analysis
musical theatre
dance partnering
ballet
jazz dance
tap dance
Career Opportunities
roles in national touring companies
roles in films
roles in regional professional theatres
full-time work at local theme parks
Experiential Learning Opportunities
musical theatre productions
dramatic theatre productions
cabarets
in-residence workshops with established musical theatre artists
internship opportunities with a local theme park or theatre company
Dance Happening
Spring Dance Concert
On-Campus Associations
---
---
---

Michael Staczar
Director of Theatre
Co-director of Performing Arts
(813) 257-3987
mstaczar@ut.edu