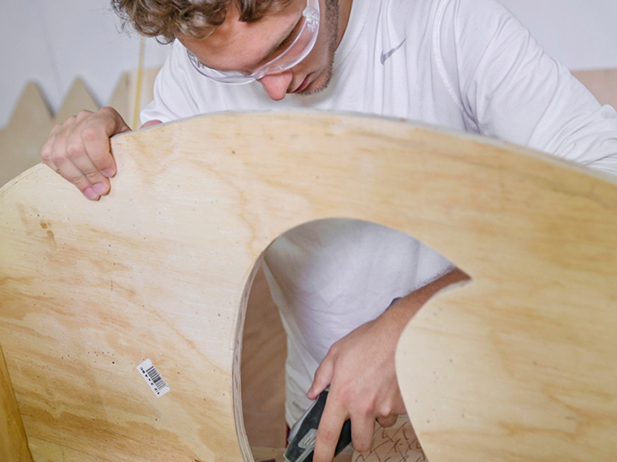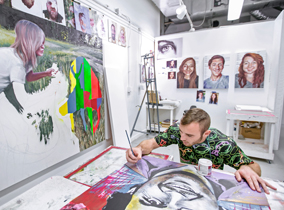 The Bachelor of Fine Arts at UT is a challenging course of study and practice built upon fundamental principles designed to develop your technical skills, advance your visual literacy, stimulate your intellectual curiosity, sharpen your aesthetic conceptualization and expand your ability to think critically.
The BFA is a professionally oriented degree that provides a comprehensive and rigorous training in visual concept development and professional studio practice. For completion of the BFA degree, students are required to take purposefully sequenced upper-level studio courses culminating in the production of a mature, cohesive body of work showcased in a senior exhibition. Special emphasis is given to helping students develop long-range professional goals through art practicums and service learning experiences. Students pursuing a professional career in art or advanced studies (Master of Fine Arts) normally select the BFA, as it is often considered the foundation of graduate-level work.
The BFA is a highly selective, invitation-only degree program. Students may declare a BFA major when entering UT, but it is listed as "Pre-BFA in Art" until they are deemed "BFA Proficient" during a portfolio review in ART 299. After the review has been completed, the department chair will provide each student with a letter describing the assessment and recommending a degree path for success.
Spring 2020 BFA in Art Senior Capstone
The tradition of publicly showing senior capstone projects in the Scarfone/Hartley Gallery was disrupted by COVID-19 in spring 2020, and The University of Tampa spring semester class of 2020 BFA in Art capstone defense presentations were conducted virtually due to limited public audiences during COVID-19. Please join us in congratulating our seniors by perusing their capstone work.
The student Art portfolios for the students were developed under the guidelines and standards for web presence under the Rehabilitation Act Section 508 and the WCAG 2.0 AA Standards. If you encounter a general error or issue with accessing information in the Art portfolios, please contact the Online Accessibility Specialist, Sharon Austin, at saustin@ut.edu. We will make reasonable efforts to provide an accessible alternative version of the Artists Portfolio at the earliest opportunity.
Accredited
National Association of Schools of Art and Design (NASAD)
Featured Alumni
---
---
---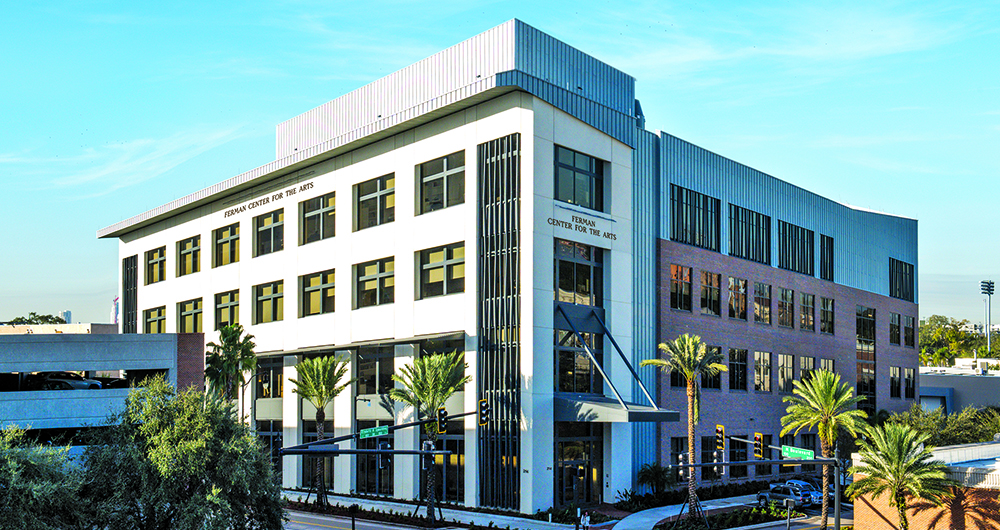 A new, four-story, 90,000-square-foot building on campus will provide spaces for UT's fine and performing arts.